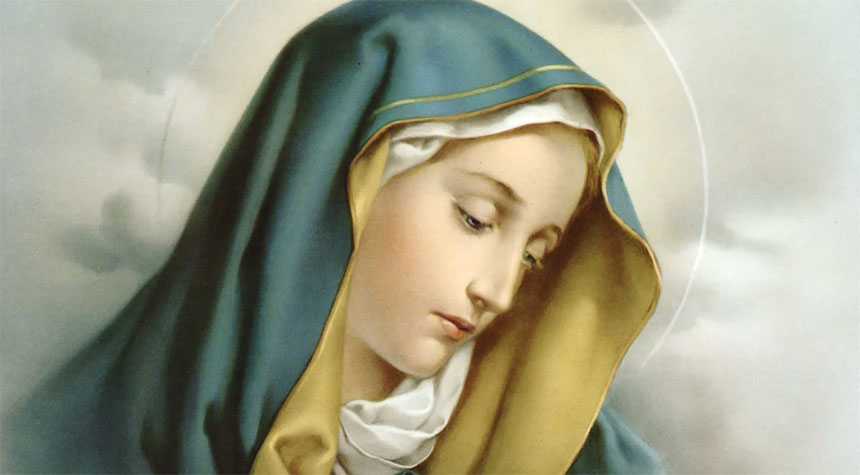 [ Second Year Anniversary | In the Memory of María Blanca ]
• April 19, 2021, Today's Holy Rosary on YouTube — Daily broadcast at 7:30 pm ET
• Audio Podcast of this Rosary Available Here Now!
• In Memoriam of Maria Blanca: Testimonials
Friends of the Rosary:
A greeting for Easter is "Christ is risen!". The answer is "He is risen, indeed".
At the end of the Rosary, on the Regina Caeli prayer and antiphon, we say: "Resurrexit, sicut dixit" ("He has risen, as he said"). At the same time, we encourage the Blessed Virgin Mary to be joyful.
The Mother of God lived three more decades after the Resurrection of her Son. She rejoiced knowing that Jesus Christ opened the door to hope on Earth and eternal life in Heaven. But as a human being, she also felt the extreme pain of being separated from his Son.
Today, while Easter joy overflows, we pray the Sorrowful Mysteries, embracing the suffering of the Cross.
Jesus Christ gave us a model to follow. He made Himself responsible for our sins and offered his life as a ransom. A good shepherd lies down his life for the sheep. And Christ is the Good Shepherd.
We take up our Cross knowing that our battle will end up soon, and because of that, we rejoice.
Ave Maria!
Jesus, I Trust In You!
+ Mikel A. | RosaryNetwork.com, New York