Join the Rosary Network community of prayer by applying today. We're a worldwide movement of prayer. Each member strives to pray the Rosary of Mary.
Membership is free; there are no dues. Once approved, a picture and signature will be required.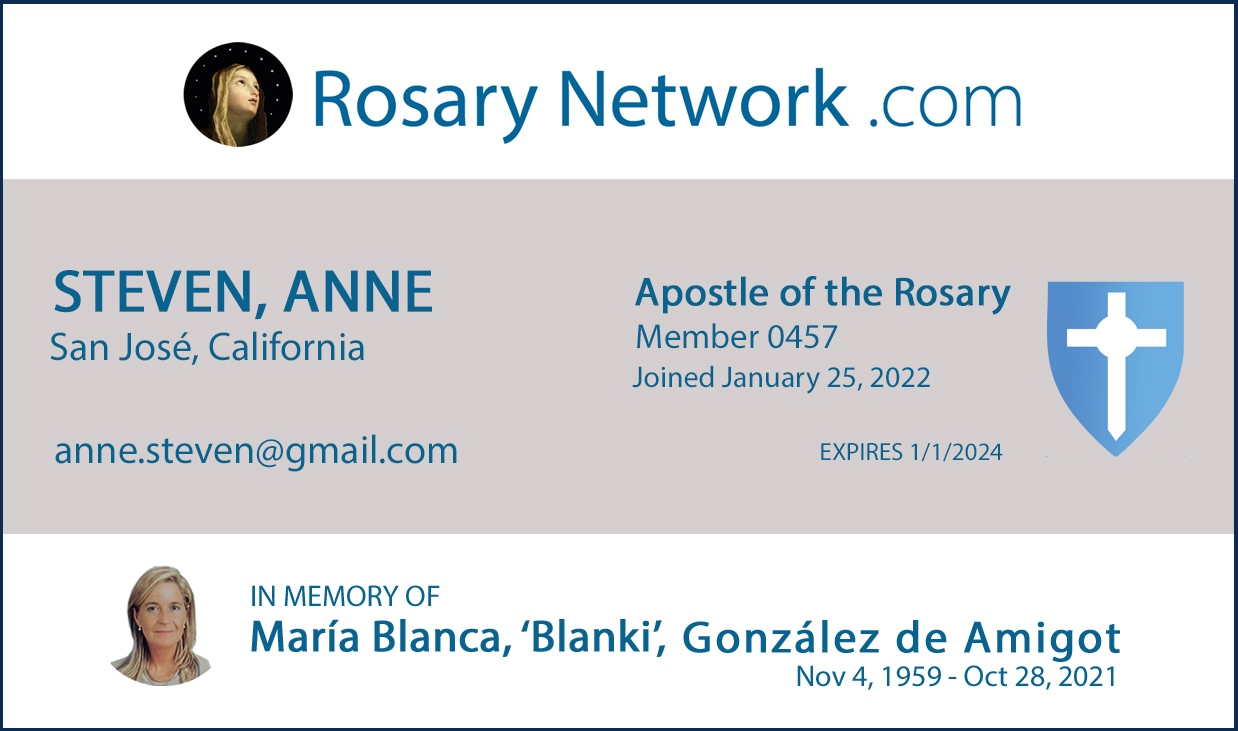 Within one month, you will receive a high-value, personalized ID member digital card, with a unique number and QR code — similar to the sample image on the left.
By becoming a member you will ensure that the community always prays for you. Members of the network will pray for each other's intentions every day. Each member will have his/her name inscribed in the register of the Rosary Network.
Also, you will have access to books — including the upcoming title Maria Blanca: 'We Live for God', to be released in February 2022 —, along with educational resources, face-to-face talks and members networking events, and other exclusive benefits. These benefits will be unfolding in the upcoming months.
The Holy Rosary is for everyone. It brings the grace and mercy of Jesus Christ and Immaculate Mary and opens the door to Heaven. Help us spread the devotion to the Holy Rosary by becoming a member!
• The Fifteen Promises For Those Who Recite the Rosary