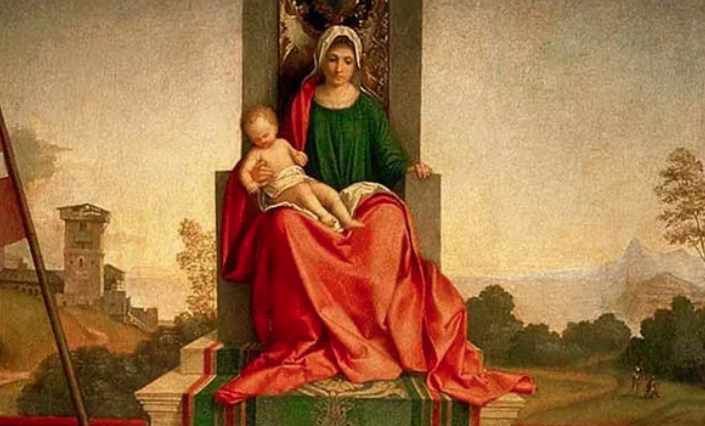 The Rosary Network | New York
Friends of the Rosary, before Jesus was taken up into heaven, He appeared to the eleven apostles and said to them to spread the truth.
Jesus, seated at the right hand of God the Father, is now reigning. He is a merciful king on his throne, and from his place in heaven, He reigns over the earth.
We, his offspring, obey and serve him, with his Mother Mary as the Queen of heaven and earth.
As Peter the apostle tells us today in his first letter, he must conduct with humility.  We cast all of our concerns upon Jesus and Mary because they care for us every single day.
We need to be vigilant, because the Devil is prowling around like a roaring lion, looking for someone to devour.
Indeed, we will suffer a little, but Jesus Christ in his eternal glory will restore and strengthen us. He will exalt us in due time.
Meanwhile, we must be steady in faith.
[Written by Mikel A]
—
At the beginning of each mystery, we will mention the names of those in need of prayers.  Please formulate your requests through our WhatsApp Group (Click to join) or at our website.
Ave Maria Purísima,
Sin Pecado Concebida
Hail Mary Most Pure,
Conceived Without Sin