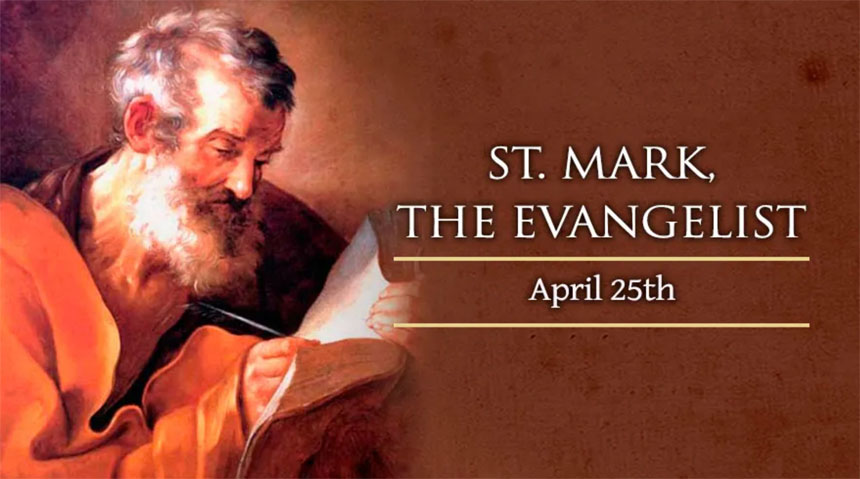 • April 25, 2021, Today's Holy Rosary on YouTube — Daily broadcast at 7:30 pm ET
• Audio Podcast of this Rosary Available Here Now!
• In Memoriam of Maria Blanca: Testimonials
Friends of the Rosary:
Today is the feast day of St. Mark, the Evangelist, the author of the second Gospel, the shortest of the four.
He wrote the Gospel in Greek for the Gentile converts to Christianity in the year 50 A.D. He followed the teachings of St Peter, as he was baptized and instructed by the head of the Apostles. His Gospel is the "Gospel of Peter."
St. Mark is sometimes called John Mark in the New Testament.
He preached in Egypt, especially in Alexandria, and was martyred there. He also traveled with St. Paul and St. Barnabas, who was Mark's cousin, on their missionary journey through Cyprus.
St. Mark is represented as a winged lion because he begins his Gospel in the wilderness.
Ave Maria!
Jesus, I Trust In You!
St. Mark, Pray for Us!
+ Mikel A. | RosaryNetwork.com, New York
[ Second Year Anniversary | In the Memory of María Blanca ]