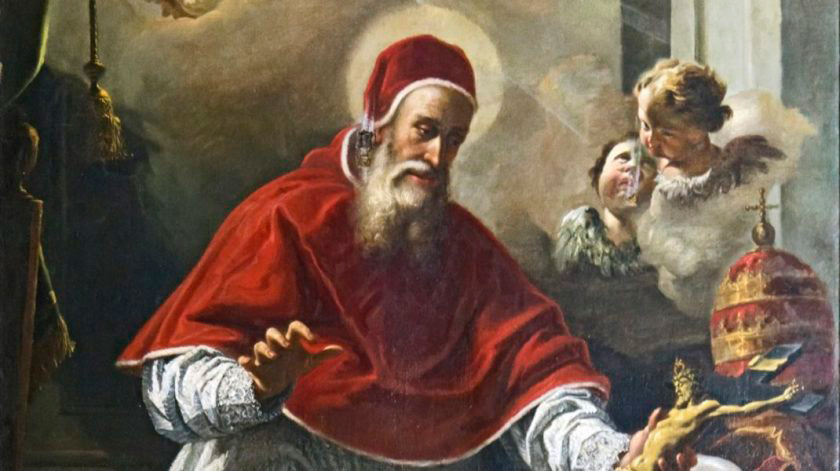 • April 30, 2021, Holy Rosary Today 7:30 pm ET, YouTube.com/TheRosaryNetwork
• Audio Podcast available by 6:00 pm ET
Friends of the Rosary:
Today is the Memorial Day of Pope St. Pius V, a sixteenth-century pontifex ardent defender of the Rosary.
He formed a coalition of Christian forces — the Holy League, led by Spain — that would obtain the decisive victory of Lepanto, Greece, on October 7th, 1571. It was a fierce sea battle against hostile Islam that intended to wipe out Christianity and destroy Rome.
Pope St. Pius V promoted massive public prayers of the Holy Rosary all across Europe, asking help from the Virgin Mary. Prayer would save Rome and Europe from becoming Muslim.
The Holy Father attributed the victory to Our Lady's intercession. He declared October 7 Feast day of Our Lady of the Most Holy Rosary.
This Marian Pope would also strengthen the Church and preserve the unity and integrity of the true faith during the years following the Protestant Reformation.

Ave Maria!
Jesus, I Trust In You!
St. Pius V, Pray for Us!
+ Mikel A. | TheRosaryNetwork.org, New York