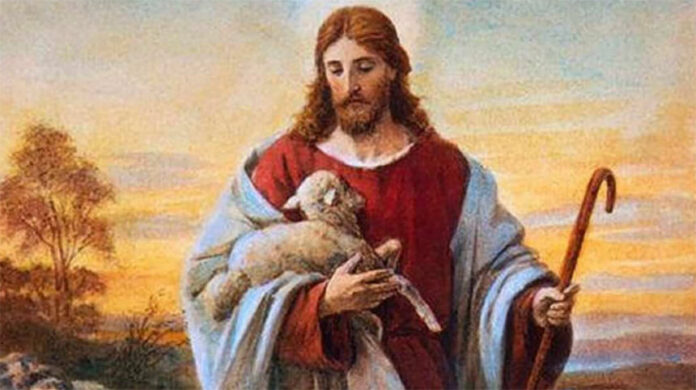 • April 30, 2023, Today's Rosary on YouTube | Daily broadcast at 7:30 pm ET
• Audio Podcast of this Rosary is Available Here Now!
Friends of the Rosary:
Today, the Fourth Sunday of Easter is Good Shepherd Sunday.
Christ Himself is the Good Shepherd, who knows each one of His sheep and gives His life for them.
He said:
"My sheep hear my voice; I know them, and they follow me."  (John 10:27)
The Divine Shepherd was willing to sacrifice everything for his sheep. He did not let suffering, persecution, or rejection deter Him from His responsibility of caring for us in a complete way.
No matter what "wolf" comes our way, we must know of the perfect love of Jesus Christ.
He also wants us to return this gift to Him by offering this same unwavering commitment to one another.
Let's reflect, today, on how well we imitate the Good Shepherd. Let Him shepherd us so that we may shepherd others by being instruments of his deep love and commitment.
Ave Maria!
Jesus, I Trust In You!
+ Mikel A. | RosaryNetwork.com, New York