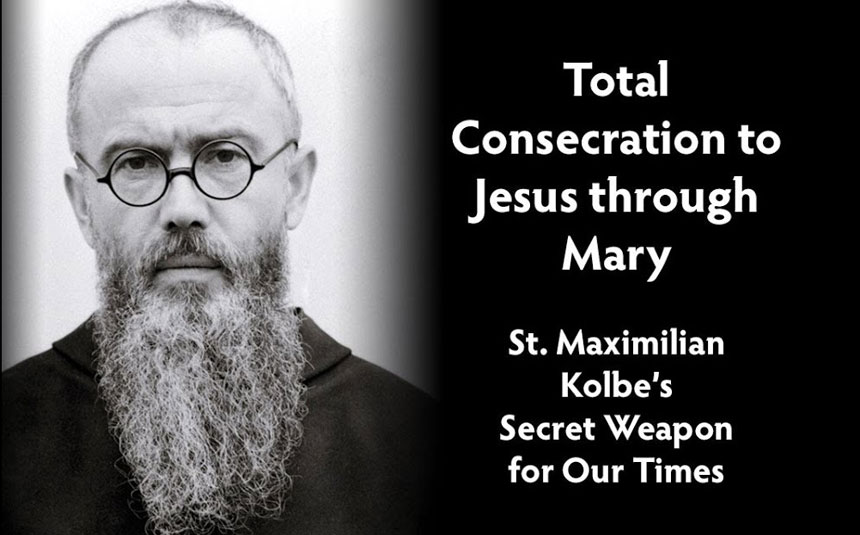 • August 14, 2021, Holy Rosary Today 7:30 pm ET, YouTube.com/TheRosaryNetwork
• Audio Podcast available by 6:00 pm ET
Friends of the Rosary:
Today we honor a spectacular, contemporary saint and martyr, Maximilian Mary Kolbe, a Franciscan priest born in Poland, martyred in Auschwitz during the Second World War. Imprisoned in this death camp, he offered himself in exchange for the father of a large family who was to be executed.
Filled with love for the Virgin, he founded in 1917 – the year of Fatima apparitions — the Militia of the Immaculate Mary. It was an evangelization movement intended to promote a Marian consecration and "win the world for the Immaculata."
Maximilian Mary Kolbe developed an intense apostolic mission in Europe and Asia by creating newspapers, magazines, and radio stations. He was an "apostle of the mass media" and a ground-breaking theologian. He understood and promoted the role of Mary as "Mediatrix" of all the graces of the Trinity, and "Advocate" for God's people.
Ave Maria!
Jesus, I Trust In You!
St. Maximilian Mary Kolbe Pray for Us!
+ Mikel A. | TheRosaryNetwork.org, New York
—
Resource:
St. Maximillian's Marian theology: The Holy Spirit and Mary.