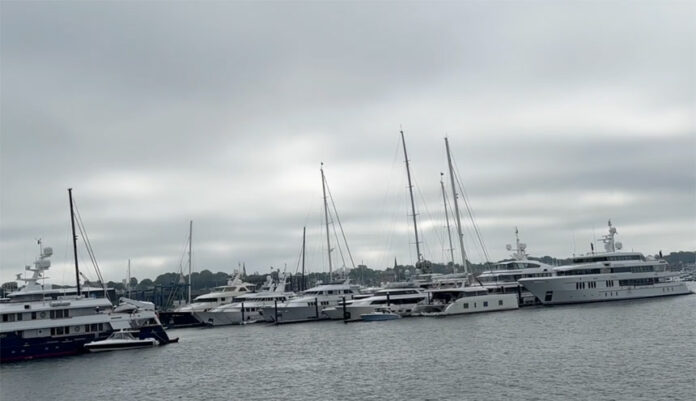 • August 27, 2023, Today's Rosary on YouTube | Daily broadcast at 7:30 pm ET
• Audio Podcast of this Rosary is Available Here Now!
Friends of the Rosary:
Today, we celebrate memorial of St. Monica, which is superseded by the Sunday liturgy.
St. Monica (333-387), the mother of St. Augustine, was a Christian, but her husband Patricius was a pagan. Monica's virtues and prayers, converted him, and he was baptized a year before his death.
Monica's tears and prayers for his son son were incessant as well. She had the joy of witnessing St. Ambrose baptize Augustine in 387.
St. Monica died in Ostia, near Rome, as she and her son gazed at the sea and discoursed about the joys of the blessed.
Today is also the feast of the Seven Joys of the Blessed Virgin Mary, the Franciscan Crown, celebrated on August 27 by most Franciscans, and on the 26th by the Conventuals.
We pray today's Rosary from Newport, Rhode Island.
Ave Maria!
Jesus, I Trust In You!
St. Monica, Pray for Us!
To Jesus through Mary!
+ Mikel A. | RosaryNetwork.com, New York