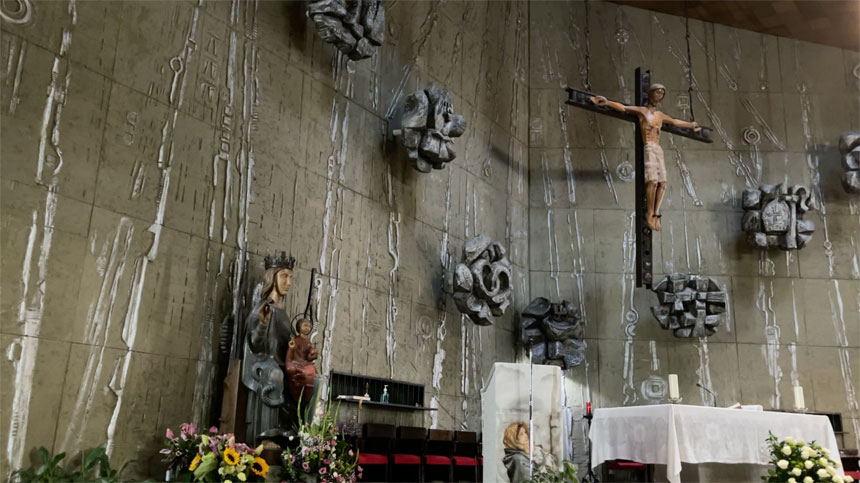 • August 6, 2021, Holy Rosary Today 7:30 pm ET, YouTube.com/TheRosaryNetwork
• Audio Podcast available by 6:00 pm ET
Friends of the Rosary:
Today is the Feast day of the Transfiguration of the Lord.
The Transfiguration — the fourth Luminous Mystery — anticipates the glory of Heaven, where we shall see God face to face while enjoying eternal life.
About a year before His Passion, Resurrection, and Ascension to Heaven, Jesus took with him Peter, James, and John, and led them to Mount Thabor. [We read about it today on Mk: 9:2-10)
In this place, during the night, the Man-God appeared in His glory. His face shone like the sun and his garments became dazzling white. The three apostles were wonderfully delighted. They saw Moses and Elias together with the Lord, talking about the death which would suffer in Jerusalem.
Suddenly, a voice from above stated: "This is my beloved Son, in whom I am well pleased; hear him."
With this manifestation of divine splendor, Jesus encouraged and strengthened the three apostles. They later would understand that Jesus' redeeming work had two phases: the Cross, and the glory of the Resurrection and Ascension to Heaven.
Ave Maria!
Jesus, I Trust In You!
+ Mikel A. | TheRosaryNetwork.org, New York