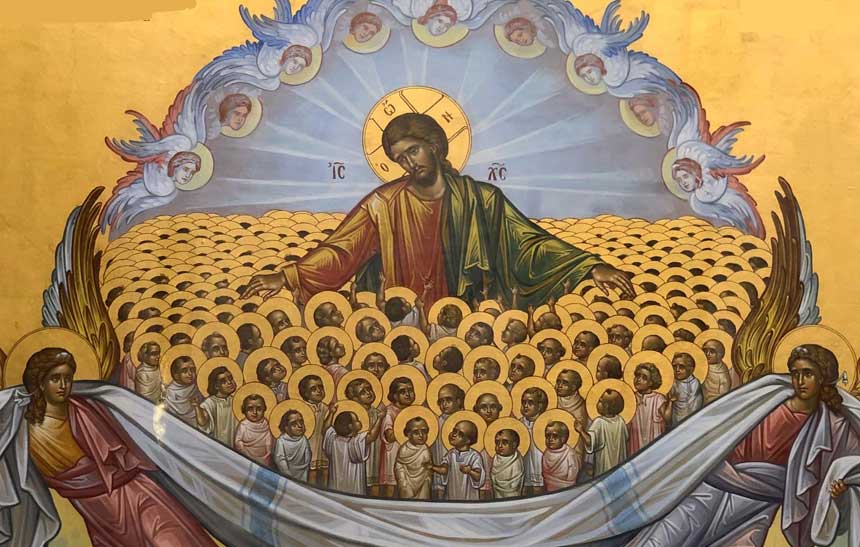 • December 28, 2021, Today's Holy Rosary, YouTube.com/TheRosaryNetwork
• Audio Podcast of this Rosary
• In Memoriam of Maria Blanca: Testimonials
Friends of the Rosary:
We celebrate today the memory of the small children of the neighborhood of Bethlehem put to death by the wicked monarch Herod.
These mass-murdered innocent lives bear witness to Christ, who was persecuted from the His birth by a world that denied the Holy and Righteous One.
The persecutors — the political leaders of that time — felt powerful. It's like today's anti-Christian governments that promote and impose agendas against the true faith. In the reality, they all are powerless, because Christ, with His own blood, performed a work of salvation that nothing can prevent.
Nothing can separate us from the love of God. In addition, we've already won, although we might suffer a little bit more in this earthly dwelling.
The Holy Innocents — hailed as "infant martyr flowers" by St. Augustine — ended up attaining the grace of everlasting life.
Ave Maria!
Jesus, I Trust In You!
Holy Innocents, Pray for Us!
+ Mikel A. | TheRosaryNetwork.org, New York