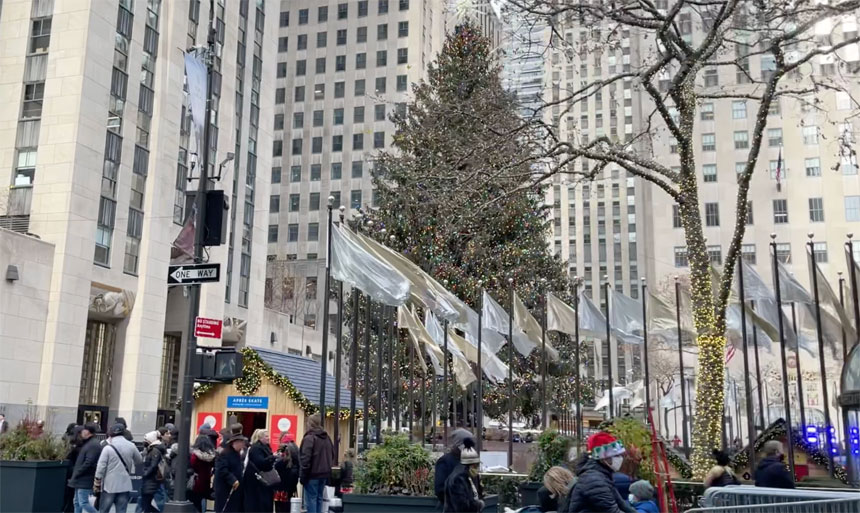 • December 9, 2021, Today's Holy Rosary, YouTube.com/TheRosaryNetwork
• Audio Podcast of this Rosary
• In Memoriam of Maria Blanca: Testimonials
Friends of the Rosary:
The Catechism notes: "The knot of Eve's disobedience was untied by Mary's obedience: what the virgin Eve bound through her disbelief, Mary loosened by her faith."
John Paul II explained: "In contemplating this mystery in a Marian perspective, we can say that "Mary, at the side of her Son, is the most perfect image of freedom and of the liberation of humanity and of the universe."
Like the Holy Virgin, if we die in God's friendship, we will rendered "immaculate" (Latin, immaculatus = "stainless").
Even in this life, God purifies and trains us in holiness. And if we die imperfectly purified, He will purify us in purgatory.
We reflect upon all of it in this month dedicated to the Immaculate Conception.
Today, we pray the Rosary on the streets of Manhattan, including in the tour the Rockefeller Center Christmas tree.
Ave Maria!
Jesus, I Trust In You!
Immaculate Conception Pray for Us!
+ Mikel A. | TheRosaryNetwork.org, New York