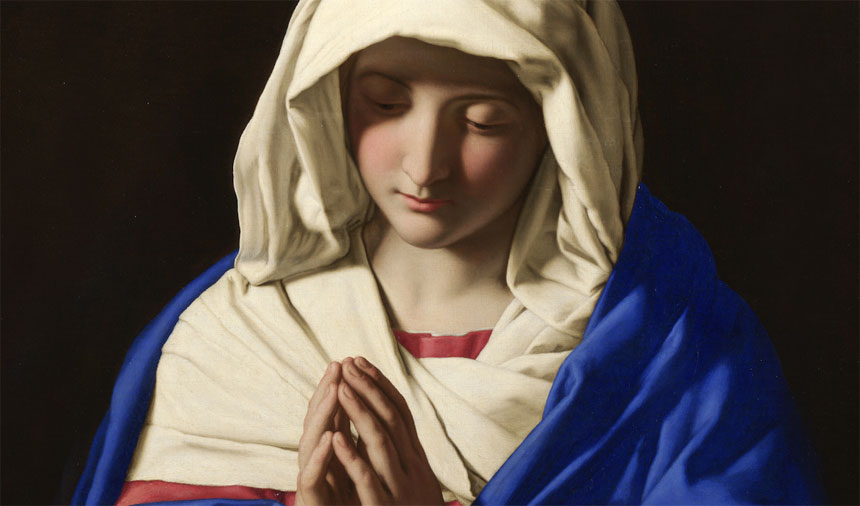 • Dec 30, 2020, Holy Rosary Today 3:30 pm ET, YouTube.com/TheRosaryNetwork
• Audio Podcast available by 6:00 pm ET
Friends of the Rosary,
The Fathers and Doctors of the Church have proved that devotion to the Blessed Virgin Mary is necessary to salvation. Loving the Holy Virgin is a sign of grace from Heaven.
St. John of Damascus, Patriarch of Jerusalem, wrote in the eighth century: "To be devout to the Holy Virgin is an arm of salvation which God gives to those whom He wishes to save."
Friends, we have God for Our Father and Mary for Our Mother. The Marian Saint Louis de Montfort stated: "He who has not Mary for his Mother, has not God for his Father."
This Christmas we celebrate that Mary, the spouse of the Holy Spirit, gave birth to the God-Man. By rejoicing in the Nativity of Jesus Christ, we renew our devotion to Mary—the fruit of the fourth Glorious Mystery that we pray today.
Ave Maria!
Merry Christmas!
[Written by Mikel A | The Rosary Network, New York]
–——
• Resource (Book in PDF):
True Devotion to Mary by St. Louis de Montfort