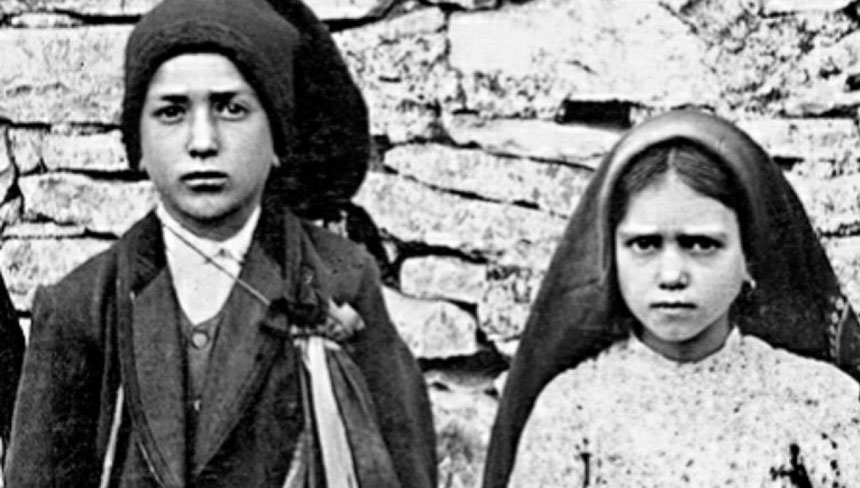 • Feb 20, 2021, Holy Rosary Today 7:30 pm ET, YouTube.com/TheRosaryNetwork
• Audio Podcast available by 6:00 pm ET
Friends of the Rosary:
We celebrate today the feast day of St. Francisco and St. Jacinta Marto, the brother and sister who, with their cousin Lucia dos Santos, witnessed the apparitions of the Virgin Mary in Fatima, Portugal.
The two shepherd kids, age 9 and 11, were declared saints on May 13, 2017, a hundred years after the apparitions of the Virgin. They were the youngest non-martyrs to be canonized in the history of the Church.
Our Lady asked them to pray the Rosary and showed them a vision of hell. Francisco and Jacinta died of influenza in Lisbon, offering her suffering for the conversion of sinners, peace in the world, and the Holy Father.
Ave Maria!
St. Francisco and St. Jacinta Pray for Us!
[Written by Mikel A. | TheRosaryNetwork.org, New York]
____