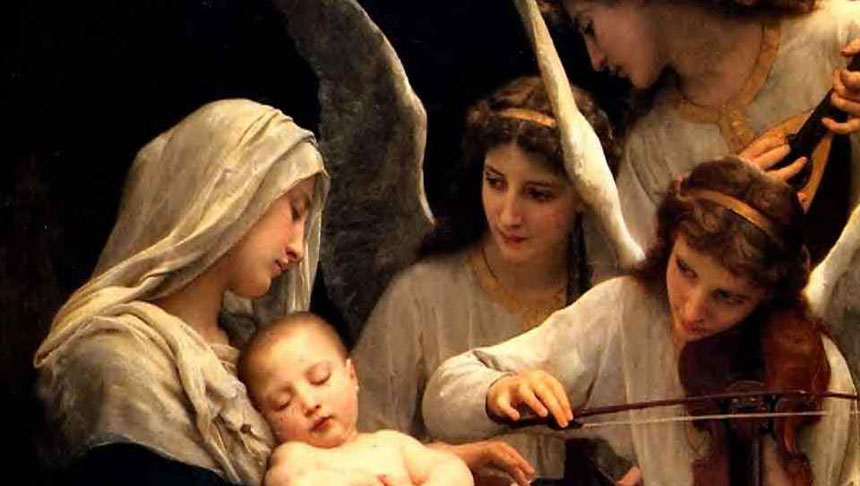 • January 1, 2021, Holy Rosary Today 3:30 pm ET, YouTube.com/TheRosaryNetwork
• Audio Podcast available by 6:00 pm ET
Friends of the Rosary,
Today, January 1st, at the beginning of the calendar year, we celebrate the Solemnity of Mary, the Holy Mother of God.
New Year Day is a secular day of good cheer, and that's fine. For us, it is a holy day of obligation and a day that can be sanctified in Christ and Mary. It is also a day of prayer for World Peace: Mary is the mother of the Prince of Peace, Jesus.
Now, the reality of "Mary, Mother of God"—in Greek Theotokos and in Latin Mater Dei—was officially consecrated as Catholic doctrine at the First Council of Ephesus in 431, becoming the first Marian dogma.
In God's mind, Jesus was first, and Mary was second, as she was chosen to be his mother from all eternity.
Mary is the Mother of Jesus and the spiritual Mother of mankind. We rejoice in our devotion to Our Most Gracious Advocate by praying today the Joyful Mysteries.
Ave Maria!
Merry Christmas!
Happy New Year in Mary!
[Written by Mikel A | The Rosary Network, New York]