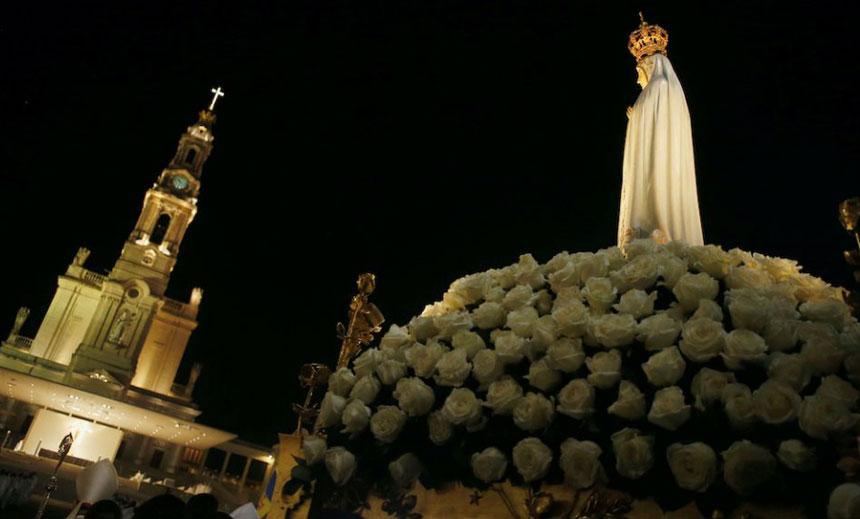 • July 13, 2021, Today's Holy Rosary on YouTube — Daily broadcast at 7:30 pm ET
• Audio Podcast of this Rosary Available Here Now!
Friends of the Rosary:
On July 13, 1917, the Blessed Virgin Mary appeared for the third time at the Cova de Iría, in Fatima, Portugal. She asked three shepherds to pray the Rosary every day. Our Lady said gently that she would cure some people, but others she would not cure.
The Most Holy Virgin Mary also showed a vision of hell to the three shepherds. That view horrified them and made them tremble with fear.
Our Lady said to them kindly and sadly: "You have seen hell, where the souls of poor sinners go. It is to save them that God wants to establish in the world devotion to my Immaculate Heart. If you do what I tell you, many souls will be saved, and there will be peace."
In addition, the Virgin said: "Make sacrifices for sinners, and say often, especially while making a sacrifice: O Jesus, this is for love of Thee, for the conversion of sinners, and in reparation for offenses committed against the Immaculate Heart of Mary."
Ave Maria!
Jesus, I Trust In You!
+ Mikel A. | RosaryNetwork.com, New York
[ Second Year Anniversary | In the Memory of María Blanca ]