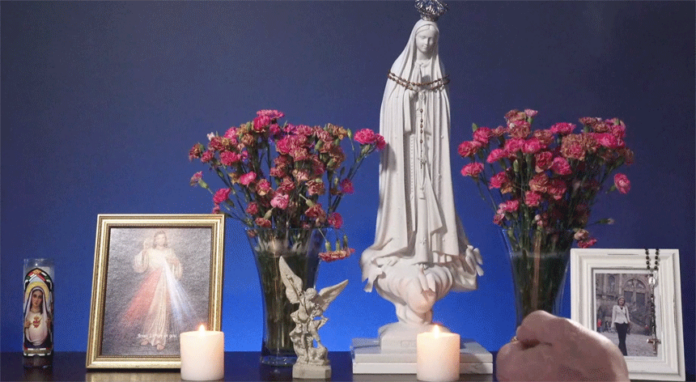 • July 2, 2023, Today's Rosary on YouTube | Daily broadcast at 7:30 pm ET
• Audio Podcast of this Rosary is Available Here Now!
Friends of the Rosary:
We read today in the Gospel of Matthew (10:37-42):
Jesus said to his apostles:
"Whoever loves their father or mother more than me is not worthy of me, and whoever loves their son or daughter more than me is not worthy of me, and whoever does not take up their cross and follow after me is not worthy of me. Whoever finds their life will lose it,
and whoever loses their life for my sake will find it."
Sounds a little harsh, right?
Not really. Christ should always come first.
Nothing is more valuable in our lives than Our Lord.
With Christ, we gain the wisdom to graciously handle our relationships with our fathers, mothers, sons, daughters, and all family members.
It's our job to sanctify every aspect of our lives. And when Christ guides our existence, we succeed with our families.
Ave Maria!
Jesus, I Trust In You!
To Jesus through Mary!
+ Mikel A. | RosaryNetwork.com, New York