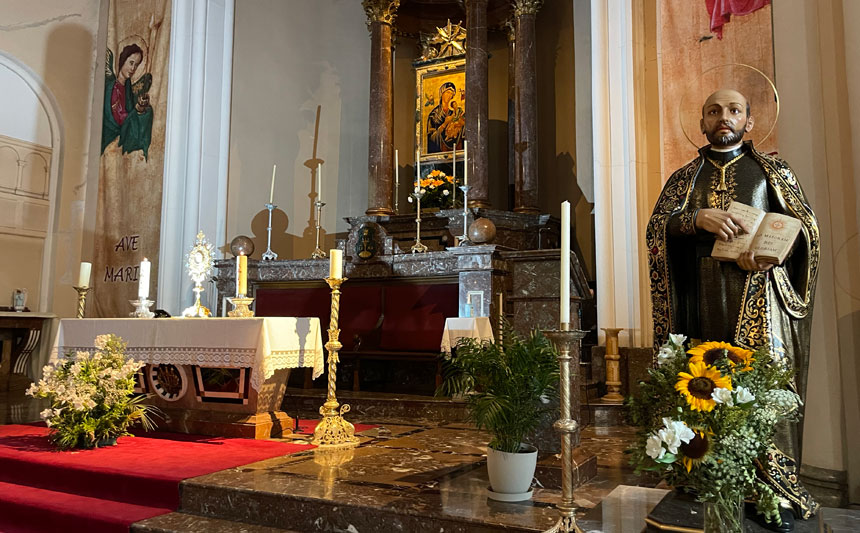 • July 31, 2021, Holy Rosary Today 7:30 pm ET, YouTube.com/TheRosaryNetwork
• Audio Podcast available by 6:00 pm ET
Friends of the Rosary:
Today is the Memorial of St. Ignatius of Loyola.
I'm in the city, Pamplona, in Spain, when the life of this great Spanish saint dramatically changed.
In the year 1521, a cannonball fractured the left leg of Captain Ignatius Loyola. He was wounded at the siege of this city of Pamplona — a town that is part of the Camino.
While he was convalescing, Ignatius read about Christ and His saints and thus turned wholly to God.
Later, he would found the Society of Jesus, the Jesuits, who'd battle intensively against Protestantism in Europe. They also became the greatest foreign missionaries that the world has known.
Ave Maria!
Jesus, I Trust In You!
St. Ignatius of Loyola Pray for Us!
+ Mikel A. | TheRosaryNetwork.org, New York