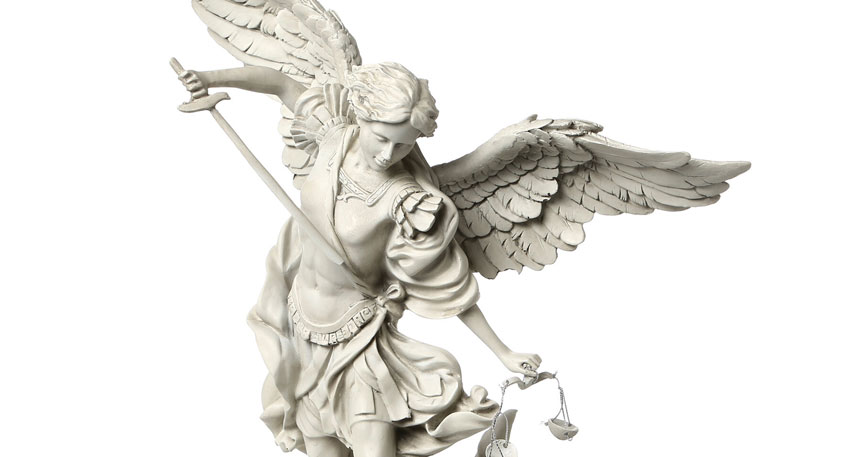 • June 15, 2021, Holy Rosary Today 7:30 pm ET, YouTube.com/TheRosaryNetwork
• Audio Podcast available by 7:00 pm ET
Friends of the Rosary:
Jesus Christ rebuked the Jewish idea of an eye for an eye and a tooth for a tooth (Mt 5:38-42). Christians do not combat evil with evil, nor stay passive when someone strikes us. We need to be smart and stay alert. We are peaceful people.
When the Evil One or their allies spread their violence — physical or intellectual — we look at Heaven through humble prayer and ask for answers. If a situation suddenly arises, we can loudly say "Ave Maria" and hold our Rosary as a spiritual sword.
Along with the Virgin Mary, St. Michael the Archangel will come to our rescue. The Prince of the Heavenly Host defeated Satan three times and will continue doing so.
The Lord of all Creation has already won the battle, and the gates of the netherworld will never prevail. When it's about our eternal soul, we must see the whole picture.
Ave Maria!
Jesus, I Trust In You!
+ Mikel A. | TheRosaryNetwork.org, New York