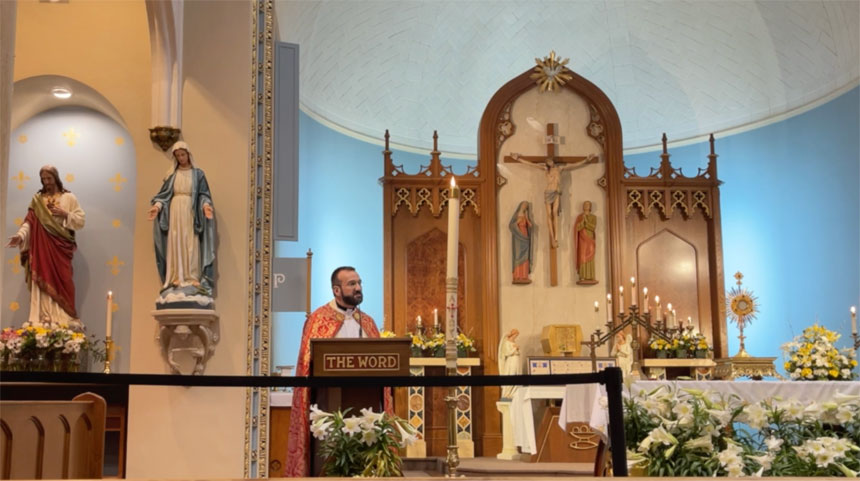 This prayer was recorded on the Divine Mercy Sunday, April 11, 2021, in St. Roch Parish, Greenwich, Connecticut.
The Holy Mass, Adoration of the Eucharist, Holy Rosary (Glorious Mysteries), and Divine Mercy Chaplet prayer were led by Fr. Miguel Bernal along with a group of faithful men and women from St. Roch.
Fr. Miguel masterfully elaborated in Spanish on the significance of the Divine Mercy.
It was a mini-retreat of two hours and a half full of holiness!