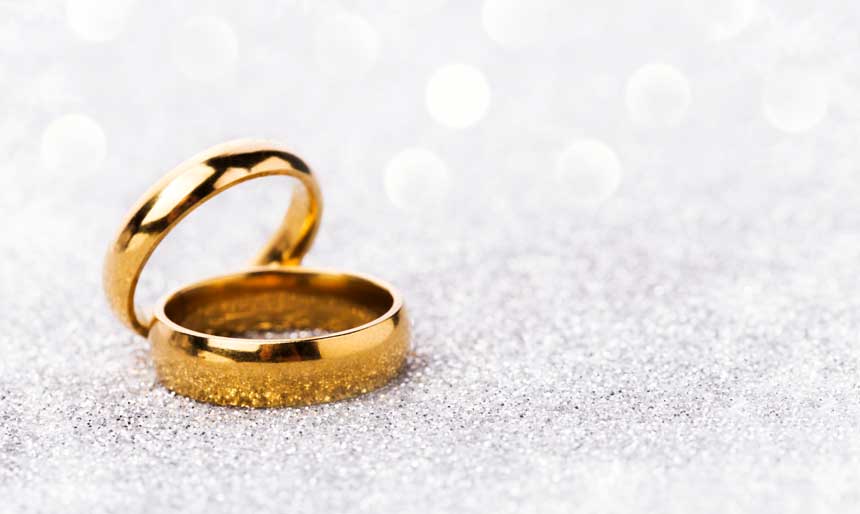 [ In the Memory of María Blanca ]
• March 7, 2021, Today's Holy Rosary, YouTube.com/TheRosaryNetwork
• Audio Podcast of this Rosary
• In Memoriam of Maria Blanca: Testimonials
Friends of the Rosary:
The sanctity of marriage is another mystery that we can hardly understand. To the amazement of the Pharisees, Jesus Christ defined the sacredness of marriage, as we recently read in the Gospel (Mark 10:1-12):
"But from the beginning of creation, God made them male and female. For this reason, a man shall leave his father and mother and be joined to his wife, and the two shall become one flesh. So they are no longer two but one flesh. Therefore what God has joined together, no human being must separate."
Marriage is a sacrament with deep religious meaning. It's not just when two people come together because they feel attracted to each other, or even fell in love. Marriage is about serving God's purposes.
It's a vocation, a calling in the service of the Holy Trinity. It's not a walk in the park. Like life, marriage is a cross brought together by a male and female. One flesh before God.
Ave Maria!
Jesus, I Trust In You!
+ Mikel A. | TheRosaryNetwork.org, New York