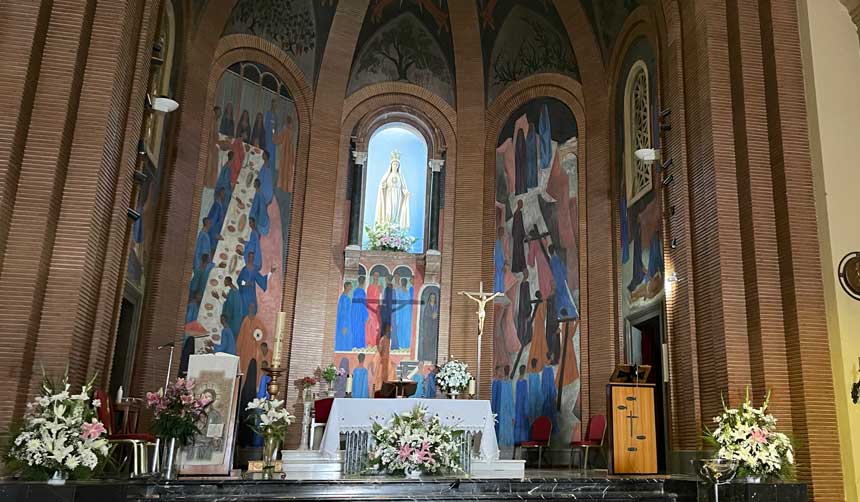 • May 13, 2021, Today's Holy Rosary on YouTube — Daily broadcast at 7:30 pm ET
• Audio Podcast of this Rosary Available Here Now!
Friends of the Rosary:
We pray today's Rosary, on the magnificent day of Our Lady of Fatima, through the streets of Madrid, Spain.
The Holy Virgin appeared to three shepherd children — Lucia, Jacinta, and Francisco — on May 13, 1917, in Fatima, Portugal.
She asked humanity through the three children to convert and repent from sin through her Rosary — by praying it daily!
Further apparitions took place on June 13, July 13, August 19, September 13, and October 13. In this last apparition, she performed the Miracle of the Sun and identified herself as "Our Lady of the Rosary."
Ave Maria!
Jesus, I Trust In You!
Our Lady of Fatima, Pray for Us!
+ Mikel A. | RosaryNetwork.com, New York
[ Second Year Anniversary | In the Memory of María Blanca ]