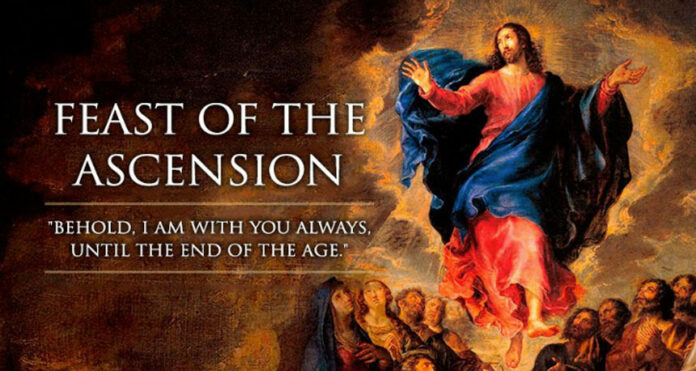 • May 18, 2023, Today's Rosary on YouTube | Daily broadcast at 7:30 pm ET
• Audio Podcast of this Rosary is Available Here Now!
Friends of the Rosary:
Today, in the ecclesiastical provinces of Boston, Hartford, New York, Newark, Omaha, Philadelphia, and the State of Nebraska is observed the Solemnity of the Ascension while other provinces have transferred this solemnity to the Seventh Sunday of Easter, May 21.
The Feast of the Ascension, on the fortieth day after Easter Sunday, commemorates the Ascension of Christ into heaven, according to Mark 16:19, Luke 24:51, and Acts 1:2.
At the end of His earthly life, Jesus ascended triumphantly into heaven. And by ascending into His glory, Christ completed the work of our redemption.
Tradition designates Mount Olivet near Bethany as the place where Christ left the earth.
Ave Maria!
Jesus, I Trust In You!
+ Mikel A. | RosaryNetwork.com, New York