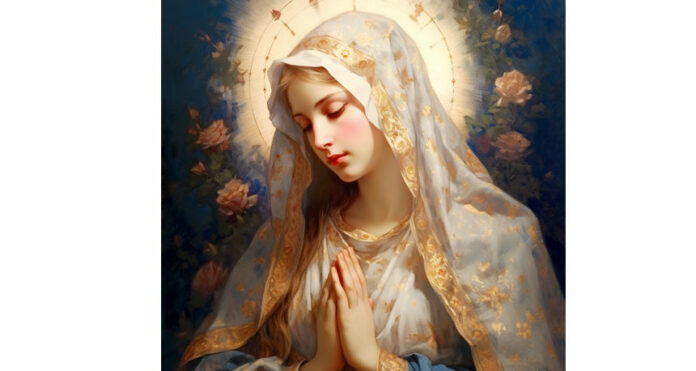 • May 20, 2023, Today's Rosary on YouTube | Daily broadcast at 7:30 pm ET
• Audio Podcast of this Rosary is Available Here Now!
Friends of the Rosary:
Today, we observe the feast of Mary, Queen of the Apostles. This celebration was established on the first Saturday after Ascension Thursday.
Mary gathered the apostles together in the Cenacle. She comforted and assisted them in prayer, and they all received the Holy Spirit on the day of Pentecost.
The Queen of Apostles occupies a central position in God's plan of salvation.
Mary's devotees will never be without grace; in any danger, in every circumstance, they will always have the means to obtain every grace from God.
Because the Blessed Mother occupies the most important position in God's plan of salvation, all of humanity should pay homage to her.
Whoever spreads devotion to the Queen of Apostles is an apostolic benefactor to the human race because devotion to Mary is a treasure.
Ave Maria!
Jesus, I Trust In You!
+ Mikel A. | RosaryNetwork.com, New York