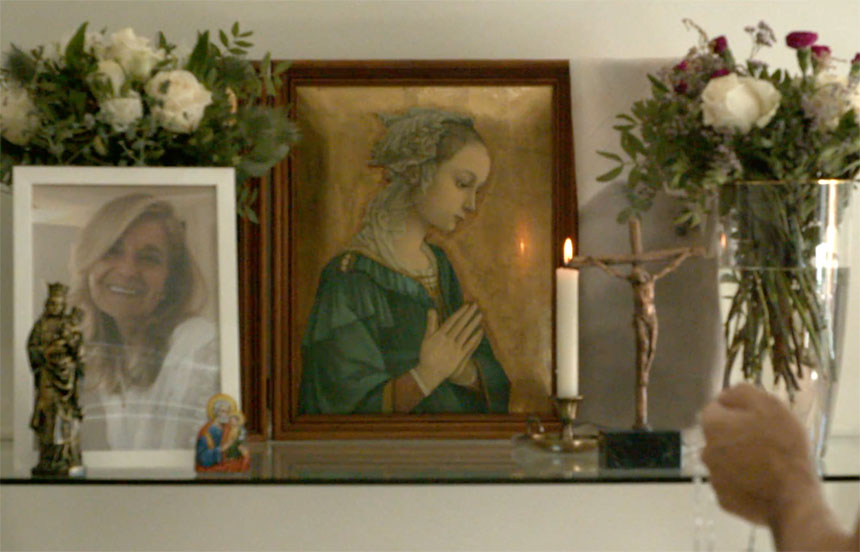 • November 3, 2021, Today's Holy Rosary, YouTube.com/TheRosaryNetwork
• Audio Podcast of this Rosary
• In Memoriam of Maria Blanca: Testimonials
Friends of the Rosary:
Maria Blanca was taking Holy Communion every day at the ICU. It was a tiny portion of the holy form, less than five millimeters because she couldn't swallow. Her mouth and eyes were covered by sores, while her body was burned.
My holy wife lived always for her family and friends, and in the last year, she doubled down in her commitment to Christ. When she entered the hospital, on August 25, after eight months of chemo sessions, she told my family: "I put myself at the foot of the cross."
She put her life in the hands of Jesus and Mary. She never complained, to the amazement of doctors and nurses. They said they never saw a patient like her. When I jokingly said to Maria Blanca that "I don't know anyone who has attracted so many prayers." She replied: "Que cosas dices," ("The things you say.").
Despite her intense pain in the last four weeks at the ICU, she was happy and grateful. "What is happening to us is very good. It's putting us closer." My answer was: "Do you realize that what you say is very weird for almost everyone?" "Only with the eyes of faith you can understand it," she explained to me.
Ave Maria!
Jesus, I Trust In You!
All Saints and All Souls, Pray For Us!
+ Mikel A. | TheRosaryNetwork.org, New York