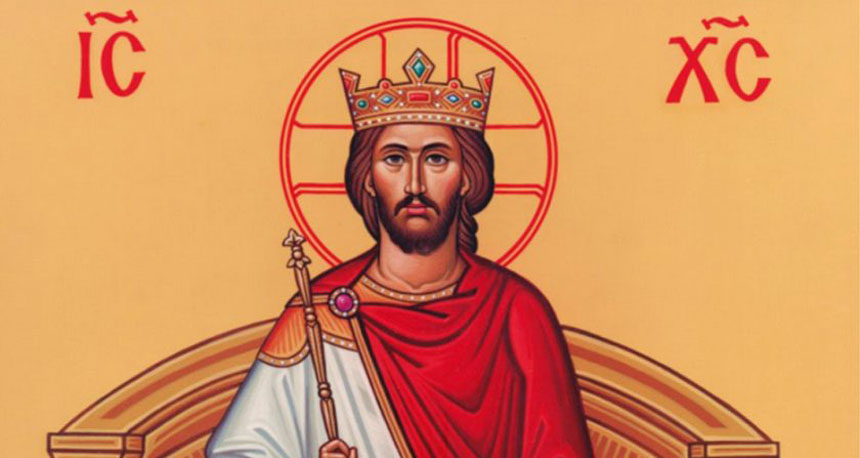 • November 23, 2021, Today's Rosary on YouTube | Daily broadcast at 7:30 pm ET
• Audio Podcast of this Rosary is Available Here Now!
Friends of the Rosary:
As we prepare for the Advent season that will start next Sunday, we reflect upon the Kingship of Christ, whose solemnity was last Sunday.
God the Father bestowed upon Christ the nations of the world as His special possession and dominion. Christ is the Head of the Church, which the powers of darkness cannot destroy — despite its countless attacks in the last two-thousand years and increasing hostility today.
Moreover, a truth that we need to take very seriously is the kingship of Christ upon each and every one of us.
And if that is so, let's keep an exclusive space for Jesus in our room; not in another room of the house.
When you go to sleep keep an empty chair and put there Jesus, so He is with you at the end of the day, at night, and at the beginning of the next day. It's a huge commitment but this is to make Christ the king of our life.
Ave Maria!
Jesus, I Trust In You!
+ Mikel A. | RosaryNetwork.com, New York