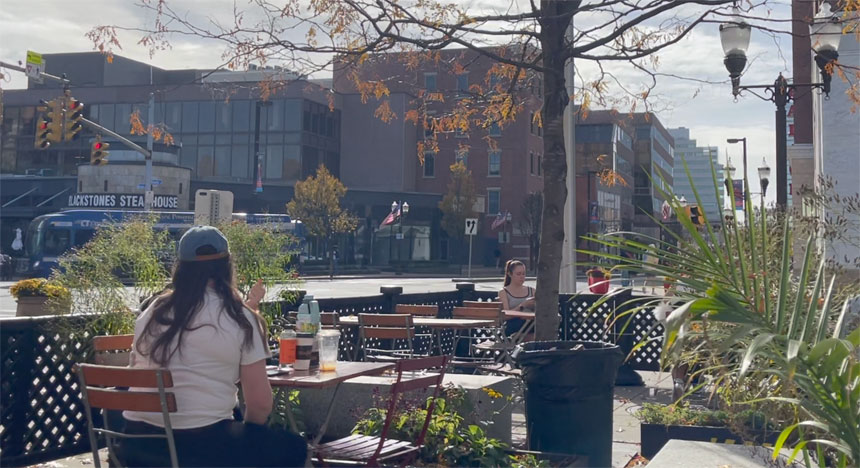 • November 5, 2021, Today's Rosary on YouTube | Daily broadcast at 7:30 pm ET
• Audio Podcast of this Rosary is Available Here Now!
• Video: Oct 28, 2022 – Mass for María Blanca at St. Catherine of Siena, Greenwich, Connecticut
Friends of the Rosary:
In the second Joyful Mystery, Mary chanted the Magnificat (Lk 1:14), the greatest of all chants. "My soul magnifies the Lord," the Most Holy Virgin said.
That's exactly what She does through the Rosary — her Rosary!
Magnify means to "make larger", and that's what Mary does in our lives: She makes Her divine Son larger and more real than we ever imagine.
We pray today's Rosary on the streets of Stamford, Connecticut.
Ave Maria!
Jesus, I Trust In You!
All Saints, Pray for Us!
+ Mikel A. | RosaryNetwork.com, New York