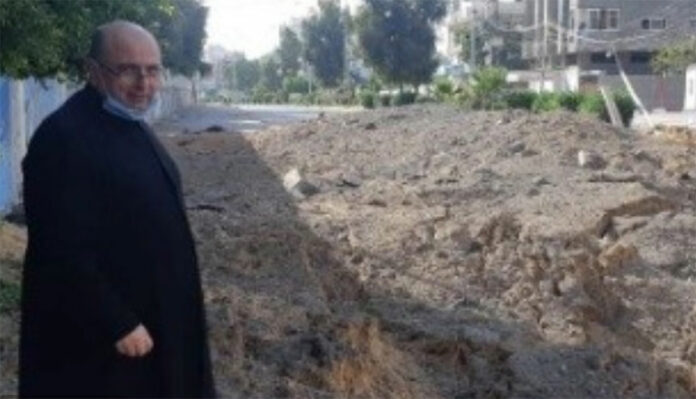 • October 14, 2023, Today's Rosary on YouTube | Daily broadcast at 7:30 pm ET
• The Audio Podcast of this Rosary is Available Here Now!
Friends of the Rosary:
Refusing to acknowledge our sins from the depths of our hearts is a huge misfortune.
Confession of sin is necessary for our own healing and the healing of our society. That's what makes us truly worthy as human beings.
The hatred of war is the mark of the Beast. The angel of darkness wants to divide us as much as possible, even to the point of killing each other. He does everything so we don't see each other as our sisters and brothers.
Our sins brought Jesus Christ and today we are denying Him again by going to war. Demons, in the form of terrorist militants, committed barbaric murder a week ago.
They prompted a revenge mindset and as a result of it, innocent civilians will die as "collateral damage" in Israel and Gaza.
We have to defend ourselves but cannot behave as indirect collaborators of the power of darkness.
Ave Maria!
Jesus, I Trust In You!
Our Lady of Fatima, Pray for Us!
To Jesus through Mary!
+ Mikel A. | RosaryNetwork.com, New York
GAZA

Catholics at Holy Family Church pray the Rosary, as violence looms

VIDEO: @akh1e pic.twitter.com/WFzqNFgVHs

— Catholic Arena (@CatholicArena) October 13, 2023
GAZA

Many have asked us how they can support Catholics in Gaza

Below is a PayPal that has been setup to help the Insitute of the Incarnate Word, who run Holy Family Church in Gaza and who care for the sick and disabled in the area https://t.co/rDIJcdHbka

— Catholic Arena (@CatholicArena) October 14, 2023