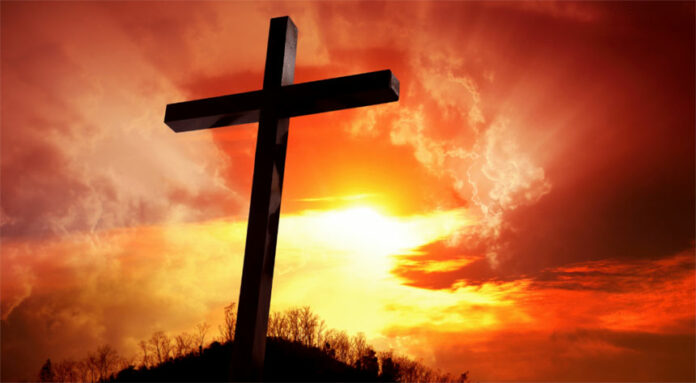 • October 29, 2023, Today's Rosary on YouTube | Daily broadcast at 7:30 pm ET
• The Audio Podcast of this Rosary is Available Here Now!
Friends of the Rosary:
In today Sunday's Gospel, we get a crystal clear answer from Jesus about the pathway we should follow in our earthly pilgrimage:
"You shall love the Lord, your God, with all your heart, with all your soul,
and with all your mind. This is the greatest and the first commandment.
The second is like it: You shall love your neighbor as yourself.
The whole law and the prophets depend on these two commandments."
Out of his infinite goodness, Christ Jesus wished to share His eternal kingdom of happiness with mankind.
He revealed to us that the love of our neighbor is an essential part of our obligations toward Him.
If we do not recognize our neighbor as our brother, we do not recognize God as our Father and we do not love him.
As St. John puts it: "Anyone who says 'I love God' and hates (does not love) his neighbor is a liar" (1 Jn.3: 20).
Ave Maria!
Jesus, I Trust In You!
Saints Simon the Zealot and Jude Thaddeus, Pray for Us!
To Jesus through Mary!
+ Mikel A. | RosaryNetwork.com, New York