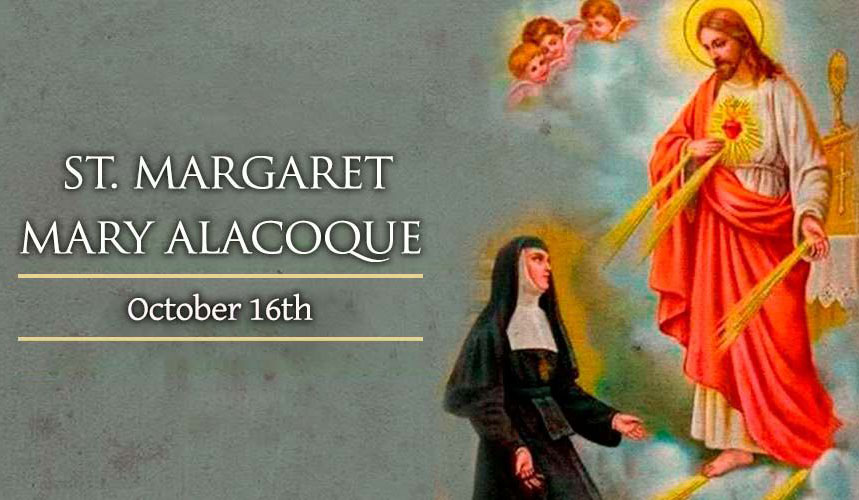 • October 16, 2021, Rosary Today 7:30 pm ET, YouTube.com/TheRosaryNetwork
• Audio Podcast available by 6:00 pm ET
Friends of the Rosary:
We honor today St. Margaret Mary Alacoque, the seventeenth-century French nun whose visions of Jesus Christ helped to spread devotion to the Sacred Heart.
One day, while in prayer, Margaret experienced Christ's presence in an extraordinary way. She heard Jesus explain that he desired to show his love for the human race in a special way, by encouraging devotion to "the heart that so loved mankind."
She experienced a series of private revelations, but the superior of the convent and Church officials dismissed them as a delusion. However, the Jesuit priest Father Claude de la Colombiere – later canonized as a saint – believed her testimony, and chronicled it in writing.
St. Margaret Mary Alacoque gained what she desired, facing her last illness with courage: "To lose myself in the heart of Jesus."
Ave Maria!
Jesus, I Trust In You!
St. Margaret Mary Alacoque, Pray for Us!
+ Mikel A. | TheRosaryNetwork.org, New York