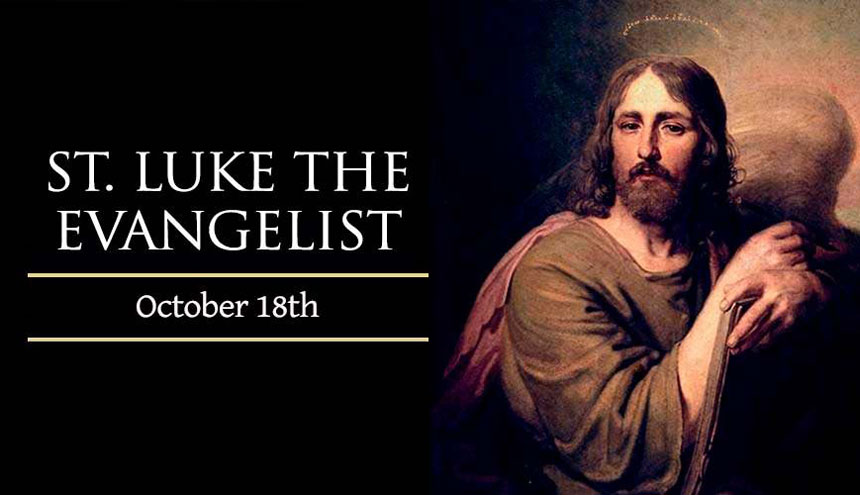 • October 18, 2021, Rosary Today 7:30 pm ET, YouTube.com/TheRosaryNetwork
• Audio Podcast available by 6:00 pm ET
Friends of the Rosary;
Today, October 18, is the feast day of St. Luke, Evangelist, the inspired author of the third Gospel and of the Acts of the Apostles.
Born in Antioch in Syria, he was an early convert from paganism. St. Luke was a practicing physician and artist. He was a disciple of St. Paul. He accompanied him on his missionary journeys.
Like St. Mark, the author of the second Gospel, St. Luke did not personally know Jesus.
The Gospel of Luke emphasizes the Merciful Heart of Jesus. It highlights the fact that Christ is the salvation of all men. In it are preserved some of our Lord's most moving parables, like those of the lost sheep and the prodigal son.
Legend says that he painted the Blessed Virgin's portrait.
Ave Maria!
Jesus, I Trust In You!
St. Luke, Pray for Us!
+ Mikel A. | TheRosaryNetwork.org, New York