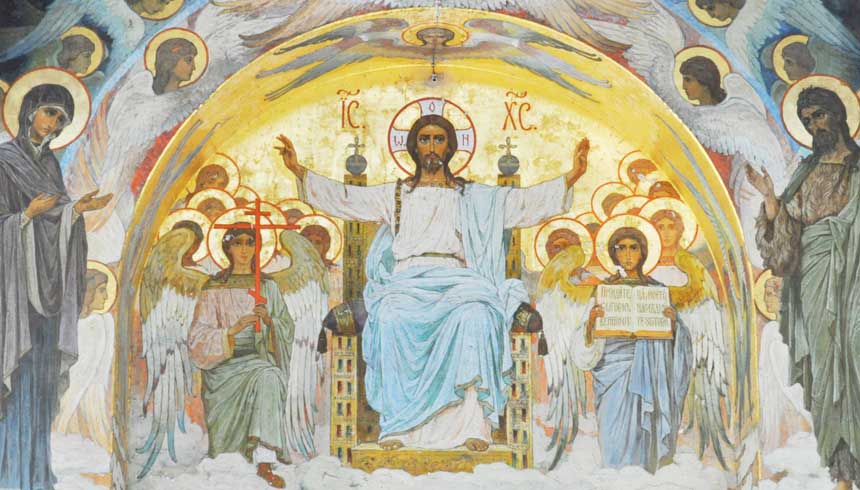 • October 21, 2020, Holy Rosary at 7:30 pm ET, at YouTube.com/TheRosaryNetwork
• Audio Podcast available by 6:00 pm ET
Friends of the Rosary,
In the Gospel today (Luke 12:39-48), Our Savior Jesus Christ warns to be ready "for the Son of man is coming at an unexpected hour".
As we say in the Nicene Creed, "Jesus Christ will come again in glory to judge the living and the dead and His Kingdom will have no end."
Friends, we must be vigilant for the Second Coming.
When the divine arrival will happen? We know it because Jesus revealed it to us: "At an hour we do not expect."
Therefore, we need to be permanently prepared, on alert, not leaving God's things for tomorrow. What if we live every day as if it was our last day on earth?
For sure, we'd confess our sins, repent, take the Holy Eucharist, and pray intensively. And certainly, we'd pray the Holy Rosary, as our Our Lady told us.
[Written by Mikel A | The Rosary Network, New York]
–––
For a vigilant life serving Jesus Christ and the Virgin Mary every day. 
For being able to discern the lies, traps, and false ideas that anti-Christians are spreading by presenting themselves as charitable and humanitarian people. These dark forces are –knowing and unknowingly– followers of the Prince of Lies.
For a prayerful life, Rosary in hand. For cultivating the virtues of faith, hope, love of God, and devotion to Mary. 
–––