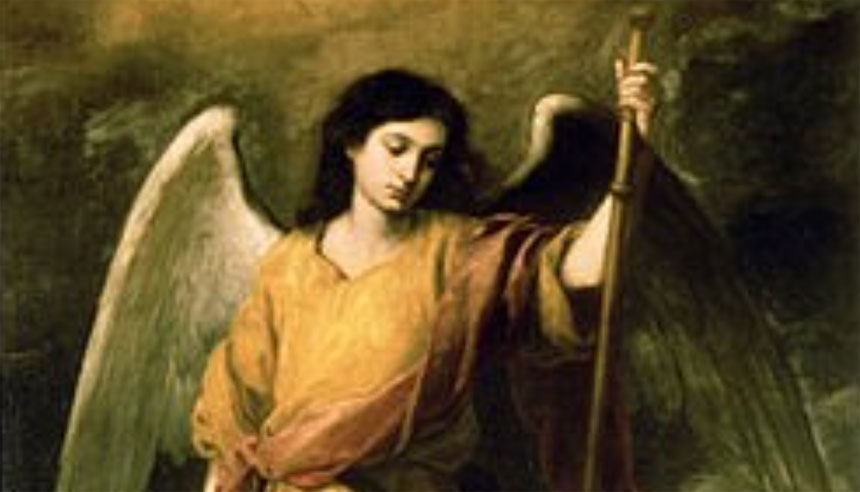 • October 24, 2021, Today's Rosary on YouTube | Daily broadcast at 7:30 pm ET
• Audio Podcast of this Rosary is Available Here Now!
Friends of the Rosary:
Today, October 24th, is, according to the Roman Calendar of 1960, the feast day of Saint Raphael the Archangel, one of the seven Archangels who stand before the Lord.
He is also one of the only three mentioned by name in the Bible, along with Gabriel and Michael (Luke 1:9–26; Jude 1:9). On September 29th, we celebrated the feast of the three of them.
Empowered with healing powers, Saint Raphael is also believed to be the archangel who healed the multitude of infirm at the pool of Bethesda (John 5:1-4).
St. Raphael is the patron saint of travelers.
Ave Maria!
Jesus, I Trust In You!
St. Raphael, Pray for Us!
+ Mikel A. | RosaryNetwork.com, New York