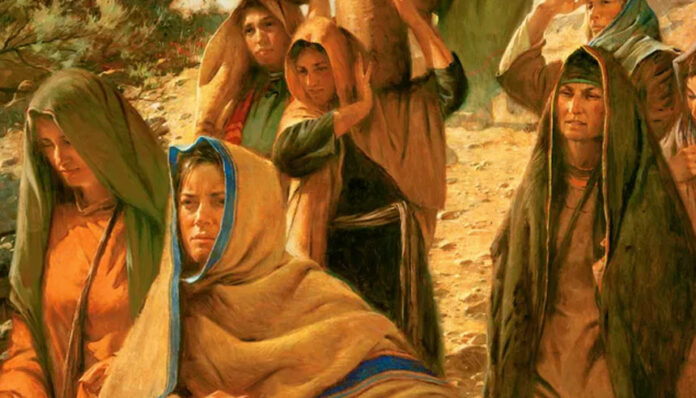 • September 28, 2023, Today's Rosary on YouTube | Daily broadcast at 7:30 pm ET
• The Audio Podcast of this Rosary is Available Here Now!
Friends of the Rosary:
We read last week (Lk 8:1-3) how Jesus was journeying from one town and village to another proclaiming the Good News and being accompanied by the Twelve Apostles and some women.
Among them, "Mary, called Magdalene, from whom seven demons had gone out, Joanna, the wife of Herod's steward Chuza, Susanna, and many others who provided for them out of their resources."
Christ Jesus overturned the social conventions of the rabbis of that time and added female disciples.
Furthermore, He spoke to the woman at the well, engaged with the Syro-Phoenician woman, and forgave the woman caught in adultery. And the first witnesses of the Resurrection are women.
St. Paul famously wrote that in Christ, "There is neither Jew nor Greek, there is neither slave nor free person, there is not male and female."
In light of the kingdom of God, there are no differences.
As Bishop Barron wrote, "Given all of this, can we see these women disciples as forerunners of all of the great women who have followed Jesus over the centuries? Can we see them as prototypes of Teresa of Avila, Joan of Arc, Clare of Assisi, Thérèse of Lisieux, Teresa of Kolkata, Katharine Drexel, Edith Stein, and Dorothy Day?"
Ave Maria!
Jesus, I Trust In You!
To Jesus through Mary!
+ Mikel A. | RosaryNetwork.com, New York