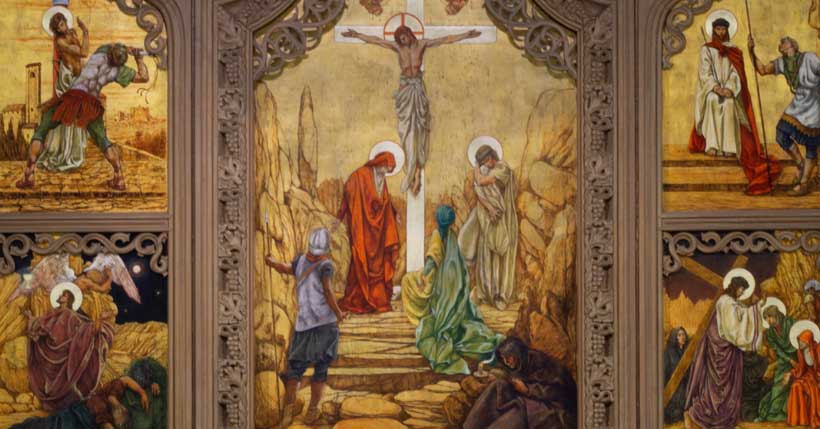 The Rosary Network | New York
> Today's Holy Rosary on YouTube
Friends of the Rosary,
In the Sorrowful Mysteries, we learn that we must not repay reviling for reviling or evil for evil. Jesus and Mary taught us to suffer for righteousness sake.
This way we will be blessed.
In his third letter, St Peter said that "the eyes of the Lord are on the righteous, and his ears are open to their prayer."
Jesus Christ also suffered once for sins, as a way to be led to the Lord.