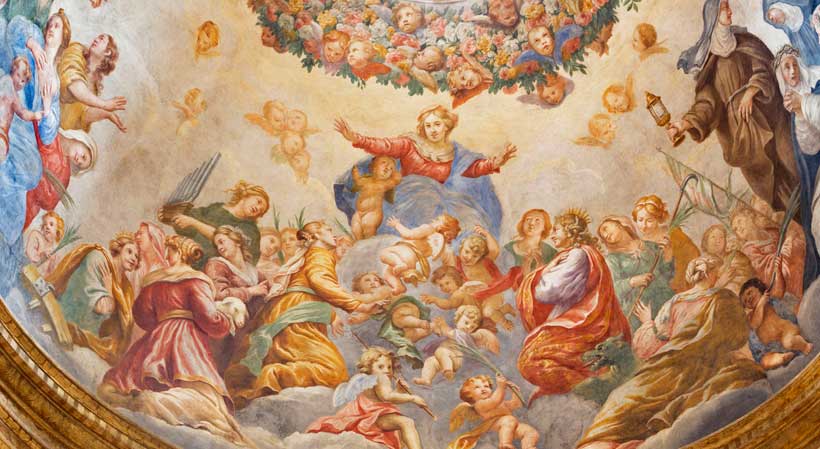 The Rosary Network | New York
> Today's Holy Rosary on YouTube and Facebook
Friends of the Rosary,
Saint Augustine of Hippo, born in Roman Africa in the fourth century, was the most significant Christian thinker after St. Paul. He famously explained why we are continuously worried and anxious, no matter what we achieve.
He wrote: "O Lord, you have made us for yourself, and our hearts are restless until they rest in you."
Only constant prayer and personal relationship with Jesus and Mary grant us peace.
Our society tries to cheat us with fancy promises and creative solutions, and we often fall into these traps.
The truth is that only modeling our lives to imitate the virtues of Jesus and Mary -which we pray on our daily Rosary- works.
The sooner we understand this fundamental principle, the happier we will be here on earth.
[Written by Mikel A]