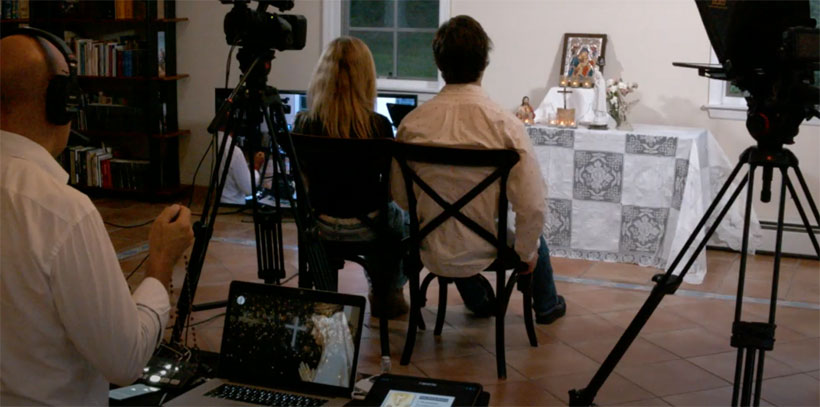 The Rosary Network | New York
> Today's Holy Rosary in YouTube
Friends of the Rosary,
Today is our 150th Rosary, prayed every day without fail.
Back in March, we started live streaming from the New York area a daily Rosary as a response to the pandemic. We asked for the protection of Our Lady of Fatima. Since then, the flow of grace has been abundant, beyond imagination.
As the fifteenth century's Pope Julius III said, the Rosary, inspired by God, opens more easily Heaven through the favors of Our Lady.
In these five months together, we learned about the virtues of Jesus and Mary. This meditation has led us closer to Our Savior Jesus Christ through the Virgin Mary.
We rejoice today by praying and meditating on the Joyful Mysteries.
[Written by Mikel A | TheRosaryNetwork.org]