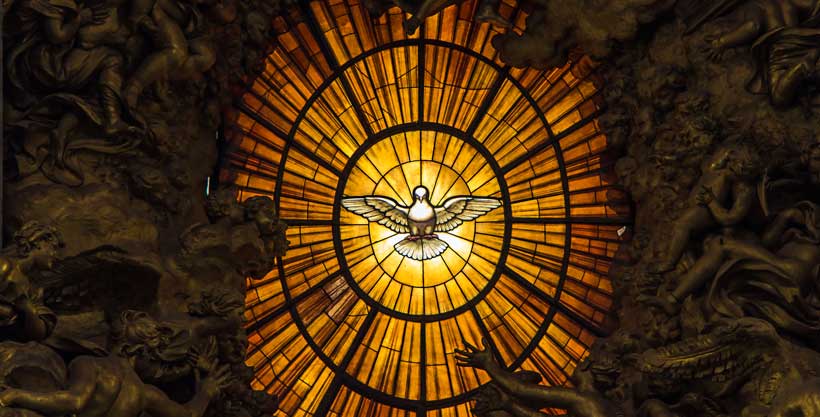 The Rosary Network | New York
> Today's Holy Rosary on YouTube and Facebook
Friends of the Rosary,
In the Rosary meditation, we ask for our petitions and intentions to be fulfilled, rightfully so, within the Divine Will. We often convert our prayer in a list of petitions; however, we don't really know what it is convenient for us.
Saint Paul explained in this eighth letter to the Romans, that the Holy Spirit helps us in our weakness and intercedes for us by praying for what we should. The Spirit aligns our request to God's will.
Saint Ignatius of Loyola said the love and grace of God were wealth enough.
The Spirit, whom the Father sends in name of Jesus, comes upon us, giving us peace and helping to set our priorities.
[Written by Mikel A | TheRosaryNetwork.org]
—