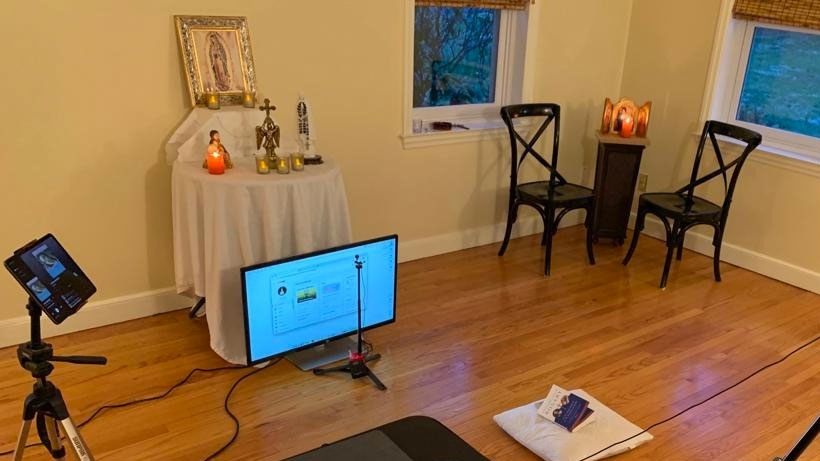 The Rosary Network | New York
The Rosary Network group will continue live streaming the Holy Rosary every day at 7:30 pm in April 2020 through its YouTube and Facebook channels. All of the Rosary sessions will be kept for on-demand viewing.
We will pray for the front-line healthcare workers and caregivers, sick, people at higher risk of developing the Covid-19 disease, grocery store workers, delivery drivers and priests who console the victims and administer the Holy Sacraments.
We also pray for employees, business owners and families facing financial stress.
As fear and uncertainty spread in the world, we will implore Our Lady of the Rosary to protect and guide us.
With thanksgiving, we present our requests to the Lord, while we recite the Mysteries of the Rosary, and place ourselves in the midst of those mysteries.
We cast all of our anxiety on Jesus and Mary; we know they care for us.
At the beginning of each mystery, we will mention the names of those in need of prayers.  Please formulate your requests through our WhatsApp Group (Click to join) or our website.
Hail Mary Most Pure,
Conceived Without Sin
Ave Maria Purísima,
Sin Pecado Concebida