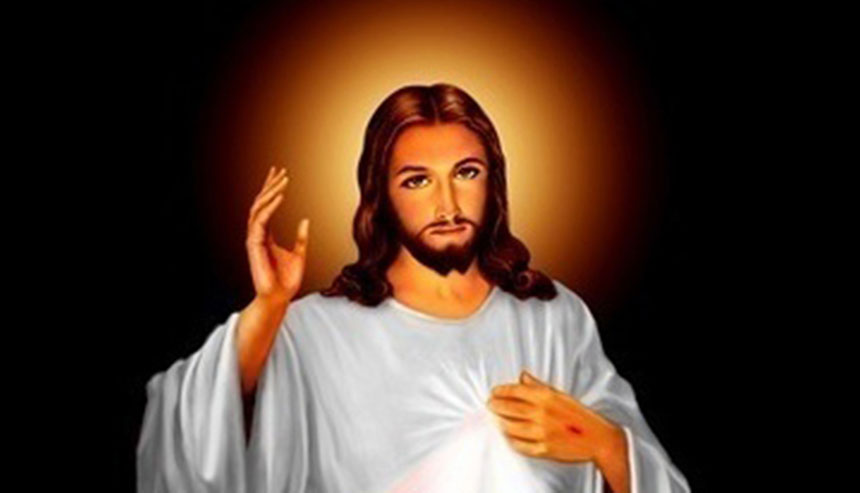 • April 10, 2021, Holy Rosary Today 7:30 pm ET, YouTube.com/TheRosaryNetwork
• Audio Podcast available by 6:00 pm ET
Friends of the Rosary:
Tomorrow, on the Second Sunday of Easter, it concludes the Octave of Easter, and we celebrate the Feast of the Divine Mercy.
The Polish nun St. Faustina Kowalska, the big mistic of the XXth century, wrote a Diary with conversations and visitations from Jesus Christ. The Lord asked St. Faustina Kowalska to paint the vision of his merciful divinity being poured from his Sacred Heart. He also requested for the Divine Mercy Sunday.
Jesus issued — and Faustina reflected in her Diary — powerful statements:
"Let all mankind recognize my unfathomable mercy."
"I pour a whole ocean of graces upon those souls who approach the fount of my mercy."
"I'm giving souls the last hope of salvation."
"If they will not adore my mercy, they will perish for all eternity."
Divine Mercy Sunday is also the day after the culmination of the novena of the Chaplet of Divine Mercy, which started on Good Friday.
The Divine Mercy Chaplet is prayed on the Rosary beads. The Rosary is understood therefore as both a weapon of truth and an instrument of mercy.
Ave Maria!
Christ is risen! He is risen, indeed!
St. Faustina Kowalska and St. John Paul II Pray For Us!

+ Mikel A. | TheRosaryNetwork.org, New York
• The Chaplet of the Divine Mercy
• Guide About How to Pray It