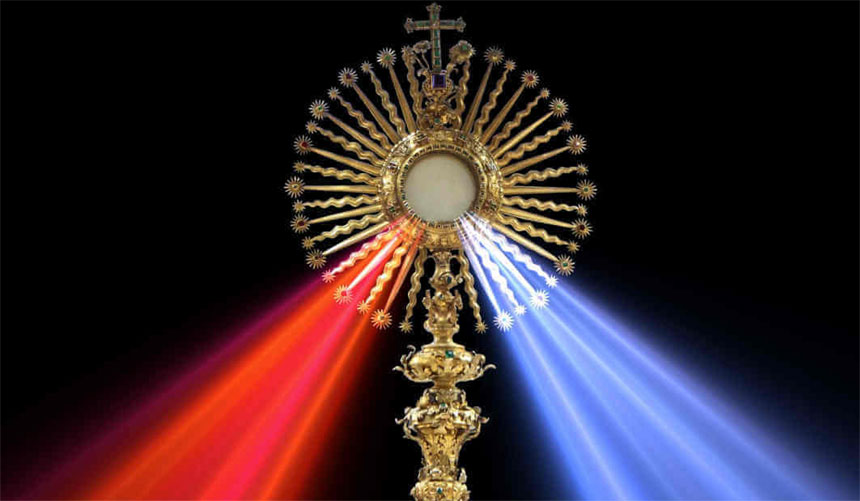 • April 11, 2021, Holy Rosary Today 7:30 pm ET, YouTube.com/TheRosaryNetwork
• Audio Podcast available by 6:00 pm ET
Friends of the Rosary:
Today is the Divine Mercy Sunday. St. Maria Faustina Kowalska, the apostle of the Divine Mercy, featured in her Diary the request of Jesus Christ to institute this festivity on the second Sunday of Easter. Pope St. John Paul II made it official.
With this devotion, and especially with the prayer of the Divine Mercy Chaplet, "we unite ourselves with the sacrifice of Jesus, we appeal to the great mercy that our Heavenly Father has for His Son, and in Him, for all humanity," as St. Faustina wrote.
With the Divine Mercy Chaplet — recited over the beads of the Holy Rosary — we offer then the Body, Blood, Soul, and Divinity of Jesus, in atonement for our sins, the sins of our loved ones, and those of the entire world.
Friends, as the reading in the Gospel shows (John 20:19-31) today, there is no greater manifestation of the divine mercy than the forgiveness of sins.
Ave Maria!
Jesus, I Trust in You!
St. Faustina Kowalska and St. John Paul II Pray For Us!

+ Mikel A. | TheRosaryNetwork.org, New York
• The Chaplet of the Divine Mercy | La Coronilla a la Divina Misericordia
• Guide About How to Pray It