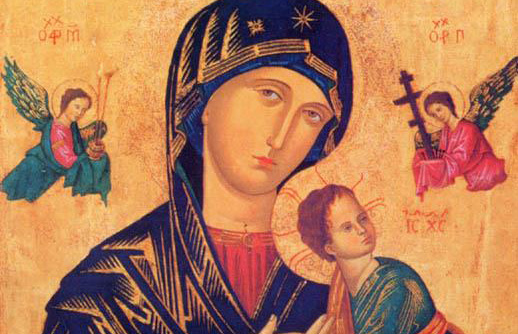 The Rosary Network | New York
Today's Gospel tells us that the risen Jesus revealed himself to Peter and six other apostles.
Jesus dwells with us until the end of times, regardless he physically appears or not.
The Son of God came down from Heaven, teaching us that we must take our individual cross and follow Him.
Yes, there will be suffering, as we as experiencing today with the global pandemic.
But there will be real joy and hope. And we will be on the path to eternal happiness.
[Written by Mikel A]

[Note: The fourth sorrowful mystery lacks five 'Hail Marys' due to a sound error during the production]
—
At the beginning of each mystery, we will mention the names of those in need of prayers.  Please formulate your requests through our WhatsApp Group (Click to join) or at our website.
Hail Mary Most Pure,
Conceived Without Sin
Ave Maria Purísima,
Sin Pecado Concebida