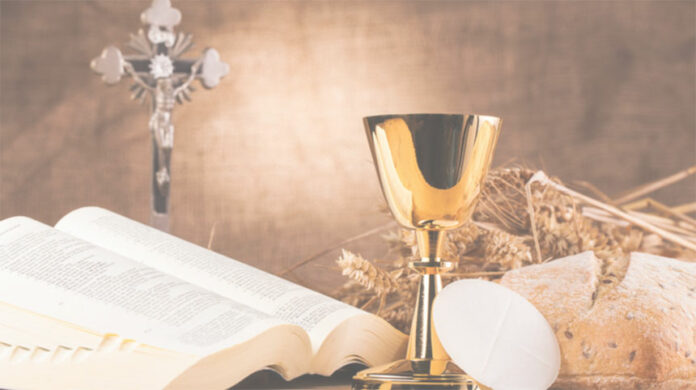 • April 27, 2023, Today's Rosary on YouTube | Daily broadcast at 7:30 pm ET
• Audio Podcast of this Rosary is Available Here Now!
Friends of the Rosary:
At that time, Jesus revealed to the crowds (Jn 6:44-51) that He was — and He is — the bread of life.
"I am the living bread that came down from heaven; whoever eats this bread will live forever; and the bread that I will give is my Flesh for the life of the world."
Indeed, when we take the living bread of Christ we become alive in a way that we were not before. This is why Jesus says that He is the bread that comes down from heaven.
As Bishop Barron wrote, "Heaven is the realm of God, and therefore it is a realm of love."
"What is the Eucharist, this heavenly food, but a participation in the love between the Father and the Son? In the Eucharist, the sacrifice of Christ is made present, and the sacrifice of Christ is the fullest expression of the love of the Father and the Son."
Ave Maria!
Jesus, I Trust In You!
+ Mikel A. | RosaryNetwork.com, New York