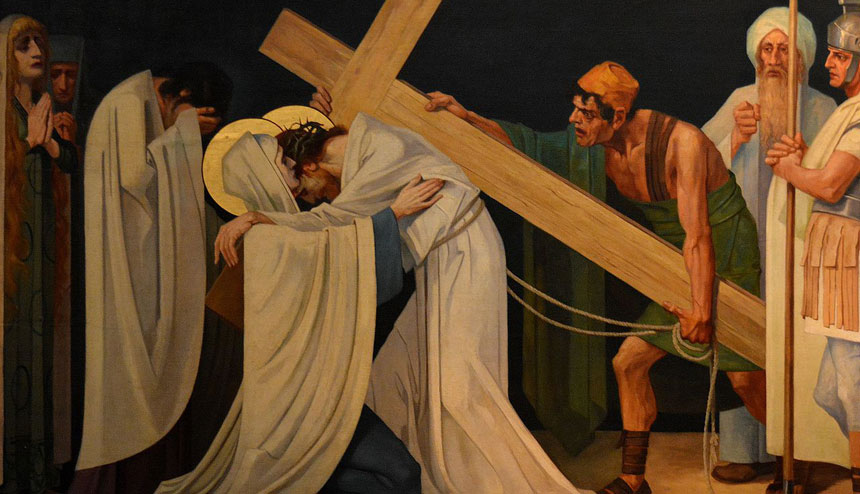 [ Second Year Anniversary | In the Memory of María Blanca ]
• April 8, 2021, Today's Holy Rosary on YouTube — Daily broadcast at 7:30 pm ET
• Audio Podcast of this Rosary Available Here Now!
• In Memoriam of Maria Blanca: Testimonials
Friends of the Rosary:
As our Lent journey comes to an end in less than one week — on Holy Thursday, April 14 — are moving closer to Jesus Christ?
As the Lord told the prophet Jeremiah, "When you search for me, you will find me. If you seek me with all your heart, I will let you find me."
For getting closer, we prepare to follow Christ through prayer, charity acts, and sacrifices. This way, we follow Jesus all the way to the cross through His sorrowful Passion and Via Crucis.
Later, we will witness His glorious Resurrection. It will be then the joy of the Resurrection on Easter — the feast of feasts — and on the next Sunday the Feast of the Divine Mercy.
Ave Maria!
Jesus, I Trust In You!
+ Mikel A. | RosaryNetwork.com, New York