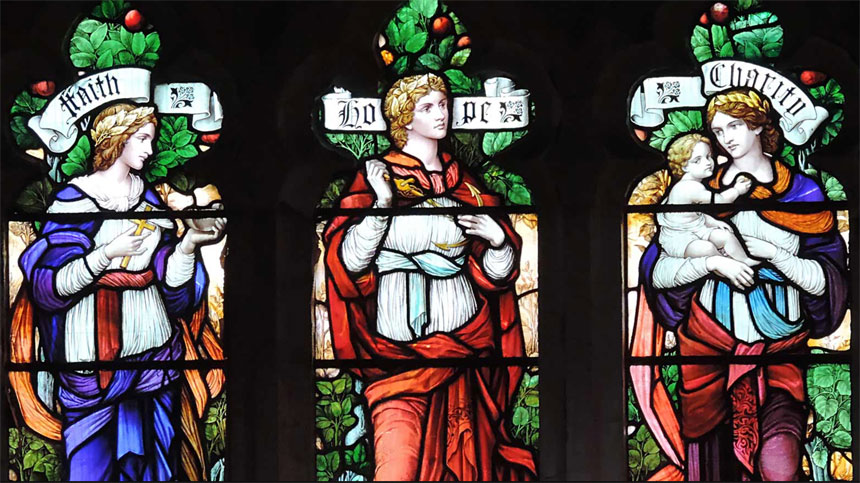 [ Second Year Anniversary | In the Memory of María Blanca ]
• April 9, 2021, Today's Holy Rosary on YouTube — Daily broadcast at 7:30 pm ET
• Audio Podcast of this Rosary Available Here Now!
• In Memoriam of Maria Blanca: Testimonials
Friends of the Rosary:
Faith, hope, and charity, the three theological virtues that we invoke at the beginning of the Holy Rosary, draw our souls to God. The Catechism explains that these virtues are infused by God into our souls.
The Eternal Father created our souls this way. Humans are hard-wired for faith. This is a fundamental fact that the Evil One tries to hide from mankind.
We might be spiritually dead and completely immersed in our hedonistic and secular culture, but, as St. Paul said, we are "the temple of God and that the Spirit of God dwells in you." (1 Corinthians 3:16).
Interestingly, we are hard-wired to be social, to connect, and be dependent on one another. This is a result of the virtue of charity. The Son of God Himself proved it by being born and growing into a family.
Ave Maria!
Jesus, I Trust In You!
+ Mikel A. | RosaryNetwork.com, New York