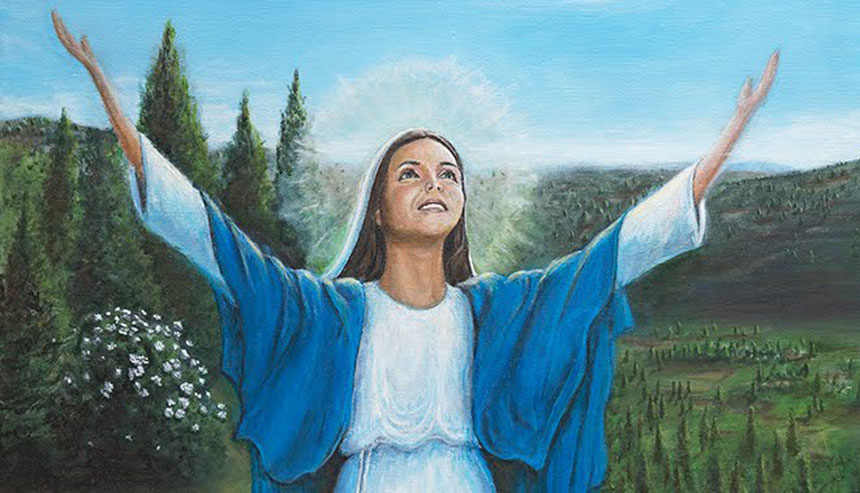 • August 16, 2021, Holy Rosary Today 7:30 pm ET, YouTube.com/TheRosaryNetwork
• Audio Podcast available by 6:00 pm ET
Friends of the Rosary:
On the second joyful mystery of the visitation to Elizabeth, the Virgin Mary recited the canticle of the Magnificat, also known as the Song of Mary. The Gospel of Luke (Lk 1:39-56) recorded this passage, as we read during the Solemnity of the Assumption yesterday.
The Holy Mother declared the greatness of the Eternal Father and confessed that She was finding delight in it. What a revelation for all of us!
She also anticipated that she would become blessed and would be invoked forever, as we do in our daily Rosary. Mary unveils that the Lord has mercy on those who fear and repent in front of Him.
God has all the power and keeps coming to his servants, again and again, giving us countless opportunities to reject sin, improve our life, and embrace his grace. The Immaculate Mary, the Ark of the Covenant, intercedes for us, restless, day and night.
Ave Maria!
Jesus, I Trust In You!
+ Mikel A. | TheRosaryNetwork.org, New York