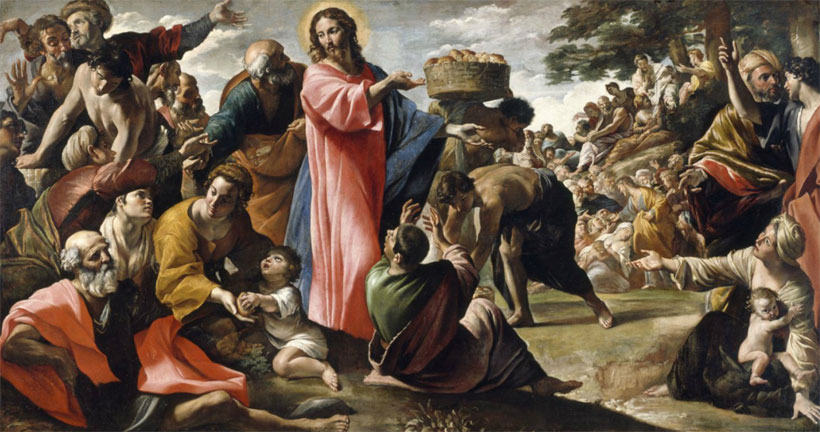 The Rosary Network | New York
> Today's Holy Rosary on YouTube and Facebook
Friends of the Rosary,
Neither distress, ideologies, people, persecution nor even death can separate us from the love of God revealed in Jesus Christ. We are bound to the Creator as his children, as St. Paul reminds us in his letter to the Romans today (ROM 8;35, 37-39).
It is a big lie to say that Jesus and Mary have abandoned you and do not love you. Quite the contrary. Jesus and Mary are dying for you and me.
To perceive this merciful love in a more intense way we must serve God and take care of our neighbors. Jesus is interested not only in instructing us but in feeding us as well, as we read today through the miracle of the multiplication of fishes and loaves.
Let's express our love to our Heavenly family by saying the Holy Rosary.
[Written by Mikel A | TheRosaryNetwork.org]