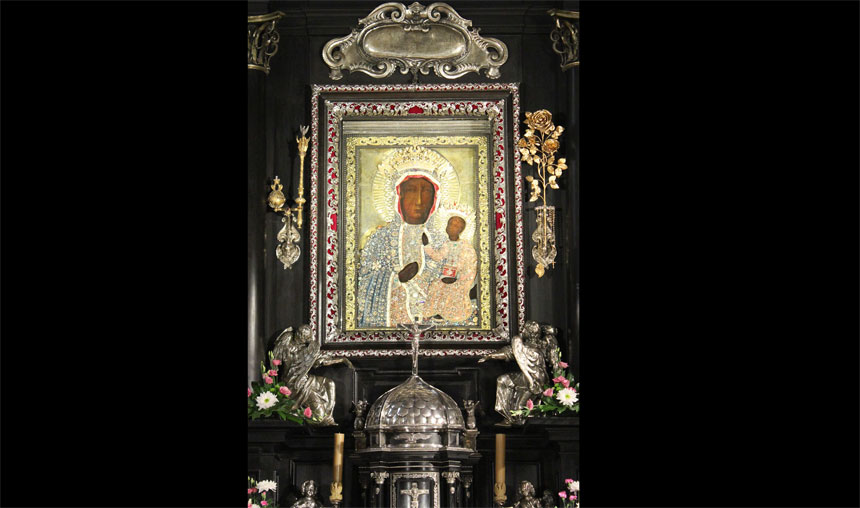 Friends of the Rosary:
We celebrate today the feast of Our Lady of Czestochowa, also known as the Black Madonna.
The icon of Our Lady of Czestochowa was traditionally believed to have been painted by St. Luke the Evangelist on a cypress wood panel from a table used by the Holy Family in Nazareth.
The image was discovered by St. Helen, mother of Emperor Constantine, and brought to Czestochowa, Poland in the fourteenth century.
Our Lady's intercession is credited with the liberation of Poland from invaders and communists, among several miraculous events.
This holy painting has been a lighthouse of hope for centuries. Today, the Shrine of Our Lady of Czestochowa attracts millions who love and honor Our Lady's intercession.
Ave Maria!
Jesus, I Trust In You!
Our Lady of Czestochowa, Pray for Us!
+ Mikel A. | RosaryNetwork.com, New York