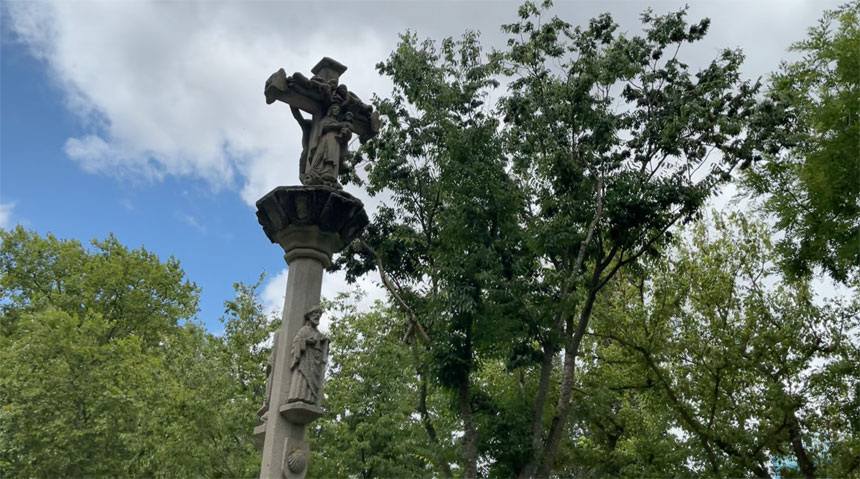 • August 4, 2021, Holy Rosary Today 7:30 pm ET, YouTube.com/TheRosaryNetwork
• Audio Podcast available by 6:00 pm ET
Friends of the Rosary:
In the medieval pilgrimage tradition of the Way of Saint James, religious and non-religious people have been walking for centuries in the search of the Truth.
The end of the Camino is the Cathedral of Santiago de Compostela in Spain, where the remains of St. James, who was responsible for bringing Christianity to Spain, are buried.
The Way of St. James is a spiritual journey full of adventure and wonders, where we see the world and where miracles tend to happen. It is also a big effort in our search for the light of Jesus. In Him, we rest and we dwell.
Today, we cover another two or three kilometers of the Camino in the route of Pamplona, Spain.
Ave Maria!
Jesus, I Trust In You!
+ Mikel A. | TheRosaryNetwork.org, New York