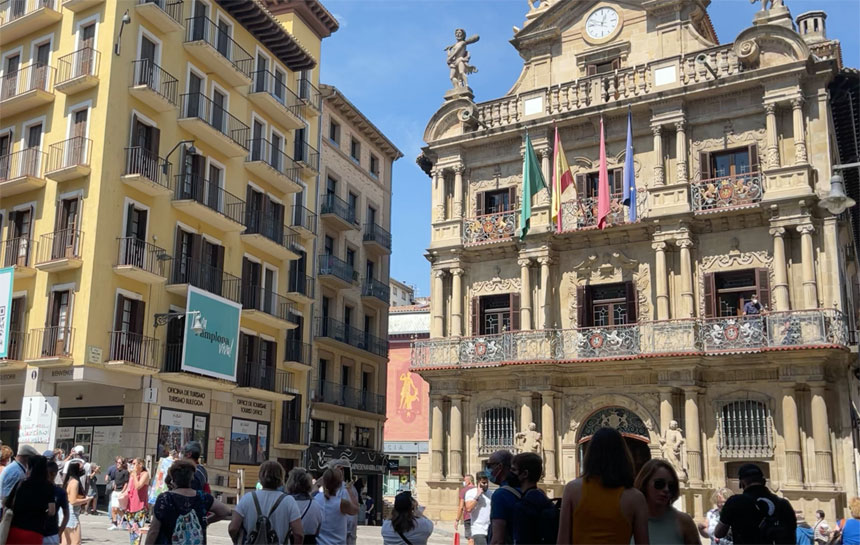 • August 3, 2021, Holy Rosary Today 7:30 pm ET, YouTube.com/TheRosaryNetwork
• Audio Podcast available by 6:00 pm ET
Friends of the Rosary:
An important part of our faith is the tradition and the magisterium of the universal church — open to everyone, not only to Catholics. We all are branches of the mystical body of Jesus Christ, and we grow in Him.
In Europe, the Old Continent, a great demonstration of fervor, repentance, charity, and culture is the Camino de Santiago, known in English as the Way of St. James. Europe — including the ancestors of Americans — was formed by heading into the cathedral of Santiago de Compostela, in the Northwest of Spain, where Saint James the Apostle is buried.
The Way of St. James became a major pilgrimage route of medieval Christianity from the 10th century onwards. Today, The Camino attracts over 200,000 pilgrims each year.
Today, we are going to march several kilometers of The Way while we pray together the Holy Rosary. From the entrance in Pamplona to the way out of the city, we follow the route of the scallop shell, the ubiquitous sight along the Camino that serves as a guide for pilgrims.
Ave Maria!
Jesus, I Trust In You!
+ Mikel A. | TheRosaryNetwork.org, New York