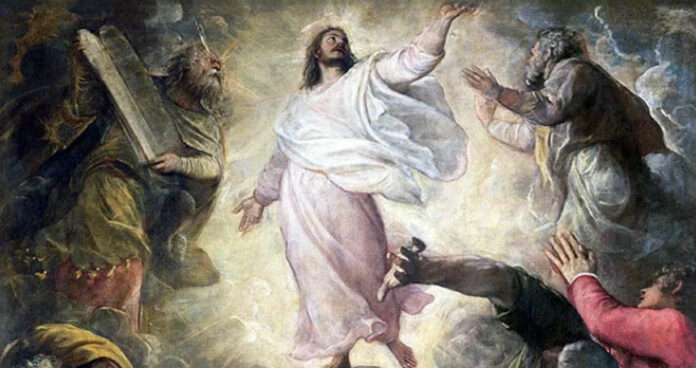 • August 7, 2023, Today's Rosary on YouTube | Daily broadcast at 7:30 pm ET
• Audio Podcast of this Rosary is Available Here Now!
Friends of the Rosary:
The Transfiguration of the Lord — that we celebrated yesterday — is one of the proofs of the divinity of Jesus Christ.
This event also shows us what we can be as a reflection of His love: saints.
We will all be transformed into the light of Christ for eternity.
As the Transfiguration points forward to the sufferings Jesus is about to experience, it is meant to strengthen our faith for the challenges we will endure temporarily in life.
It's a momentary glimpse of heaven to sustain us as we face the challenges of this life.
Let's reflect upon how the divine hand is at work to strengthen us on the road that will bring us into the infinite and endless joy of heaven.
Ave Maria!
Jesus, I Trust In You!
To Jesus through Mary!
+ Mikel A. | RosaryNetwork.com, New York